100% Guate? 100% Guatemalan! We knew nothing of the country before we arrived to its border but now having spent over a month here we feel that we have gone through a "Guatemorphosis" of sorts. Though we certainly stand out with our milk faces and our western clothes, we have been accepted into the population as voluntarily Guatemalans. We eat, work, and play like the Guats.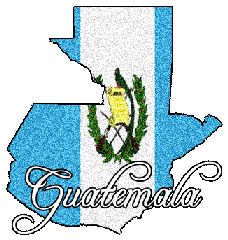 No more grocery stores for us, We prefer now to get down and dirty in the mercados. Why pay $20 for a bag of groceries when we can get fresher, healthier items at the mercado for less than 1/4 of the price? Just close your eyes and think happy thoughts when your passing the "carniceria" (think 3rd world butcher shop, lots of meat parts hanging from hooks with plenty of flies)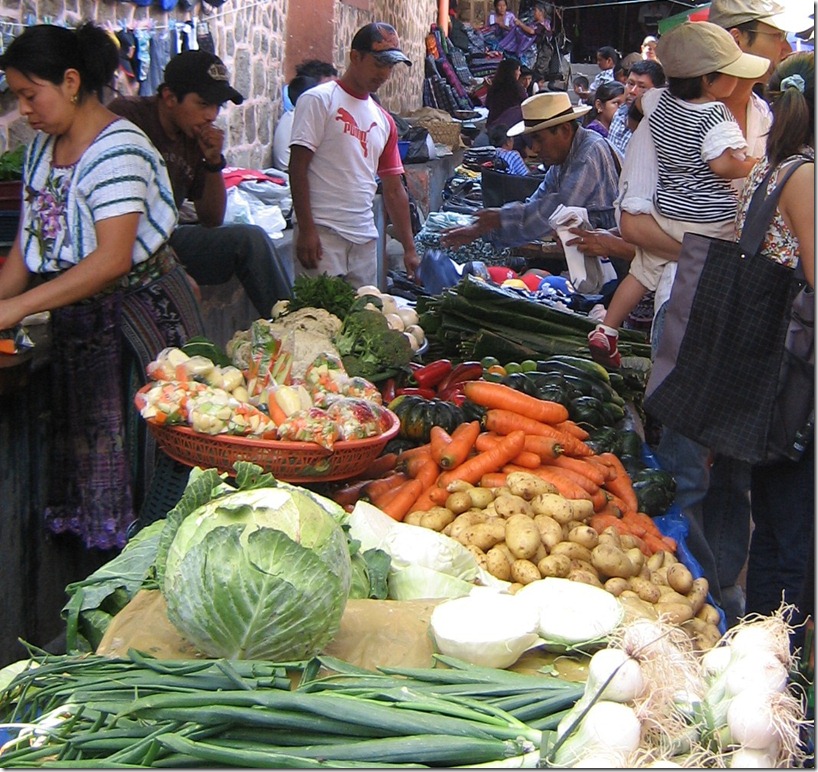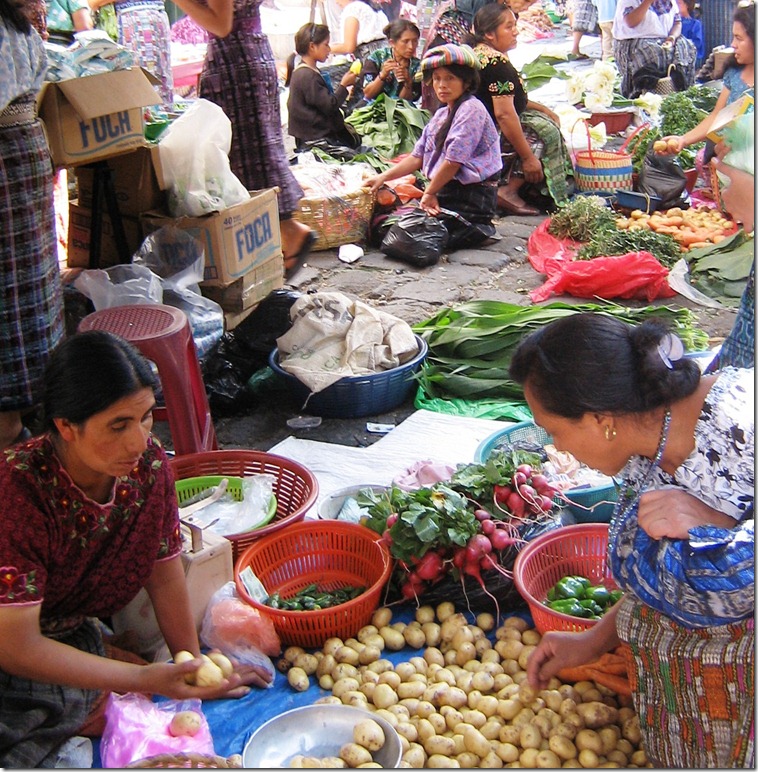 Who needs Pizza  and hamburgers when you can pick up a delicious "Chuchito" for 1.50Q? (Less than a dime). Who needs a shrimp cocktail when we can have a bowl of "Ceviche Testiculos de Vaca" (Yes folks, cow testicle ceviche, and it is delicious!).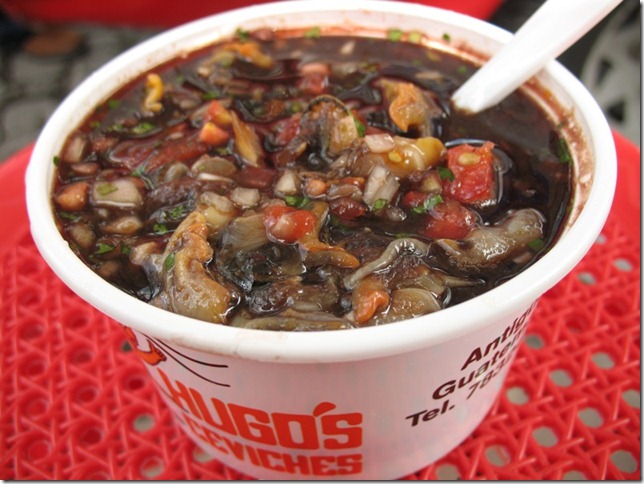 We've traded our fancy Vodka/Gin and tonics for good ol' fashion Guatemalan Quetzelteca (It'll get ya drunk!)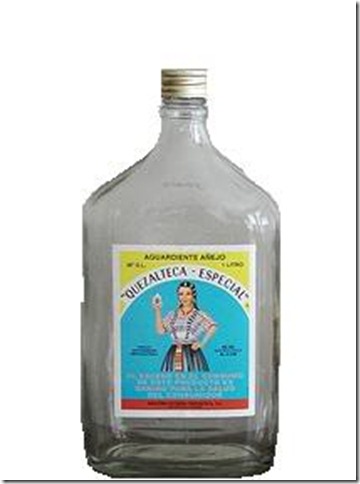 Need to haul a load of laundry or transport a busload of tamales? Balance all that junk up on your head like a real Guatemalan!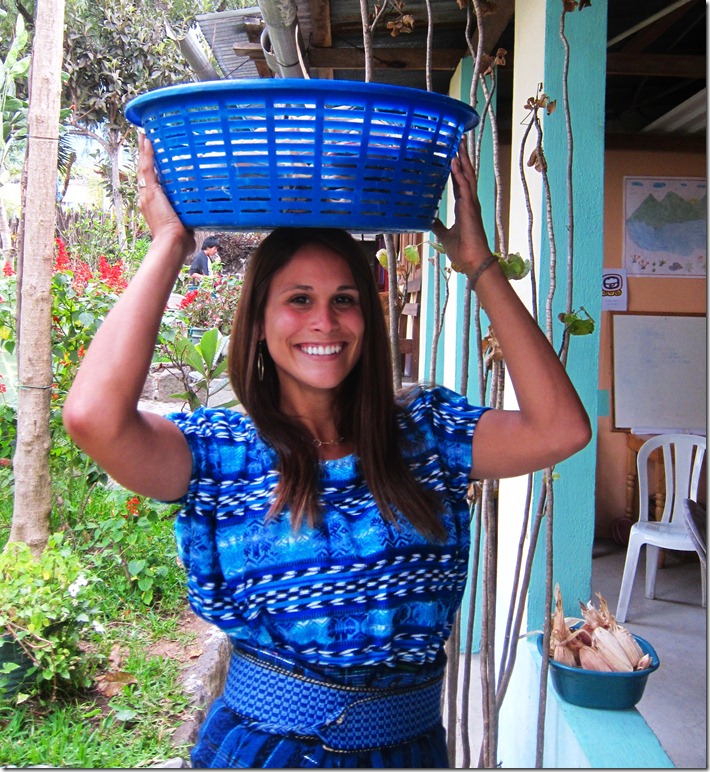 No more taxis for us, Grab a Tuk-Tuk. The official in-town transportation of Guatemala.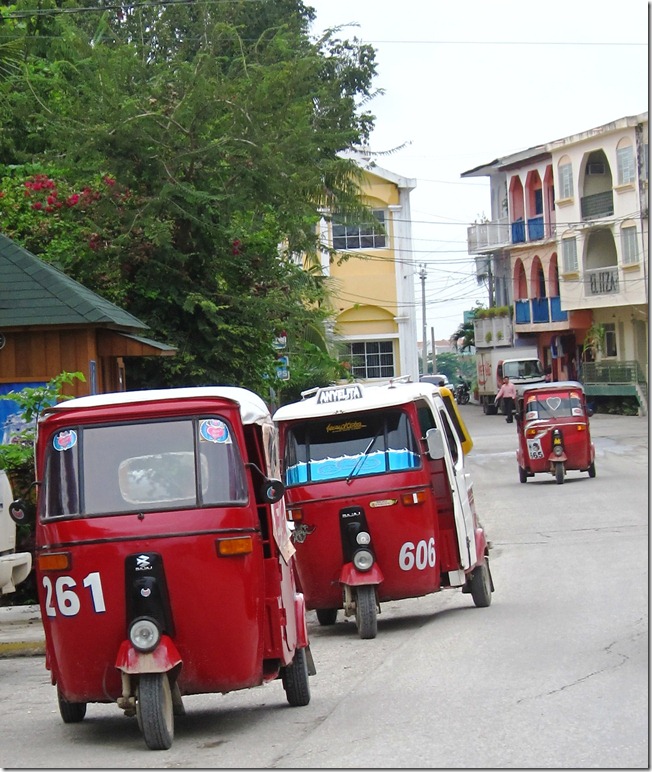 We've chosen our political parties, I've sided with "Lider" while Lauren's stickin' with SOY PATRIOTA.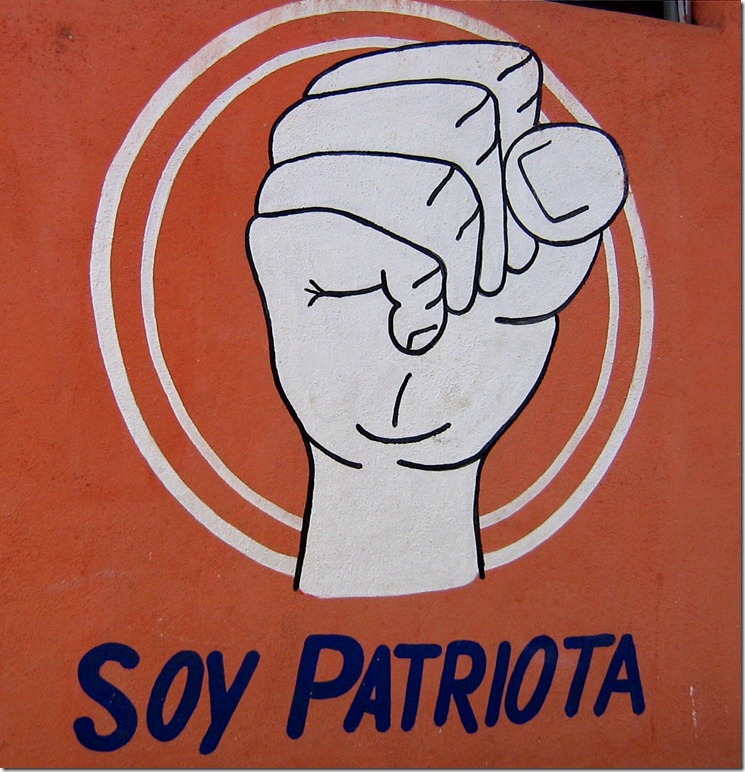 No more treadmills and stationary bikes for us. You need exercise? Speed-climb that 5000ft volcano! Instead of physical trainers we have machete wielding Guatemalan grandpas, trust me.. much more motivational than some bozo in spandex bicycle shorts.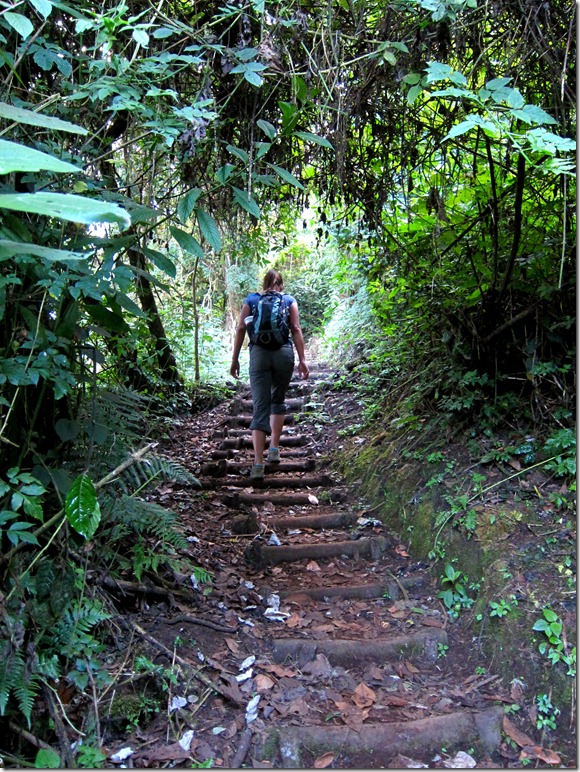 Pedro says "VAMOS!". No mercy for these gringos.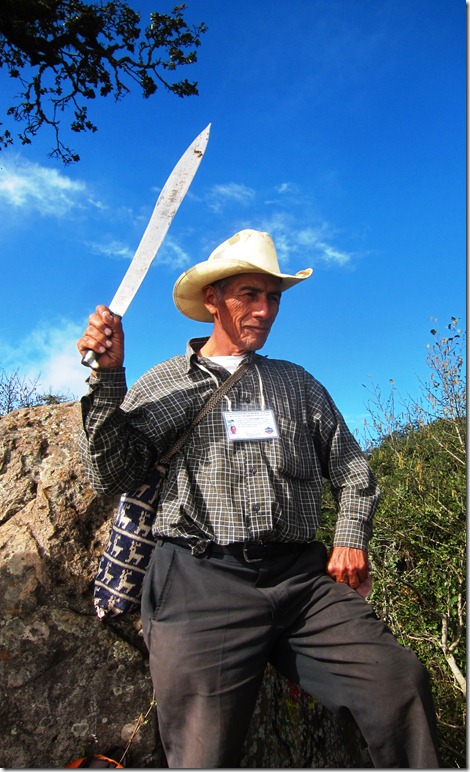 View from the top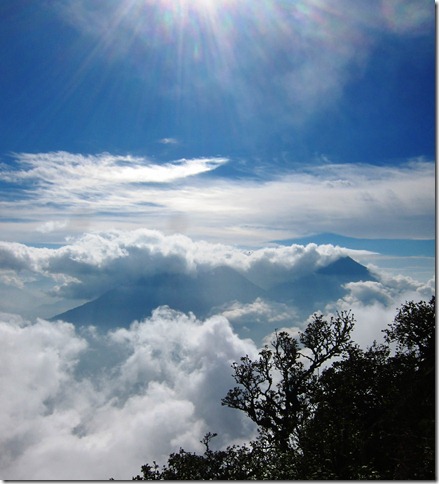 Ask Carly if Pedro was any less intimidating on the way down the Volcano.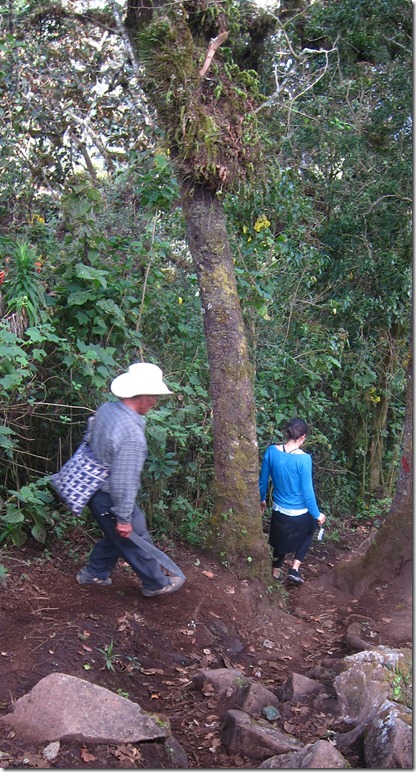 Since we didn't get enough exercise on the volcano we figured we would throw in some ancient Mayan exercise clamoring around on thousand year old ruins in Tikal.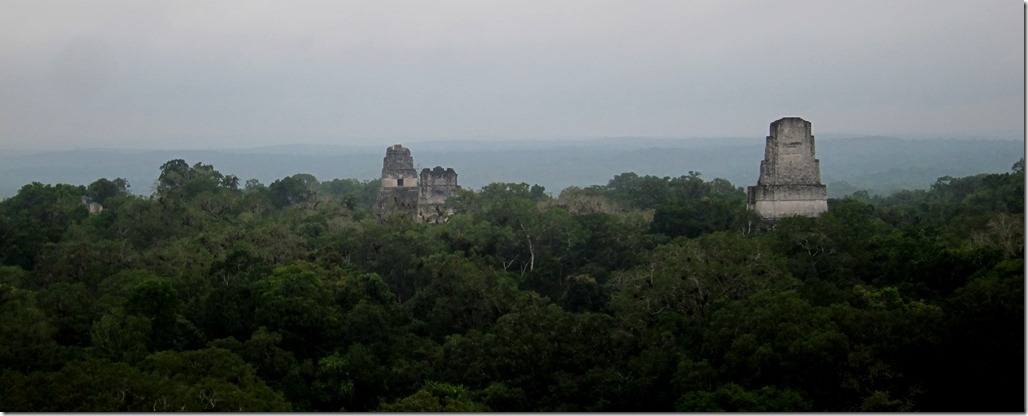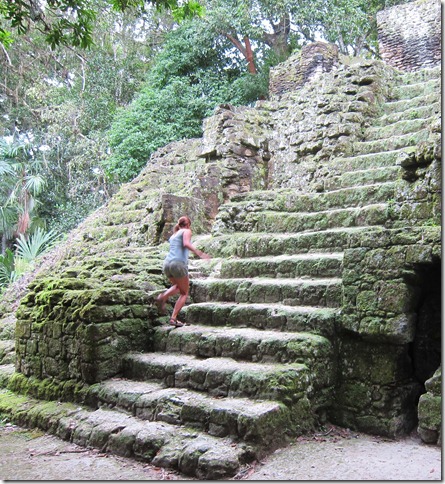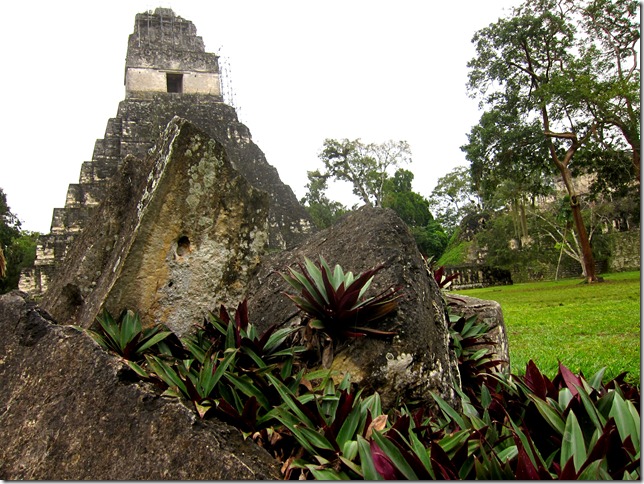 We attended an ancient Mayan ceremony. Bored with church? Bet you'll be begging for hymns and a 1-hour sermon. We left after 4 hours, 50 prayers, and 1 chicken. They were just getting the party started!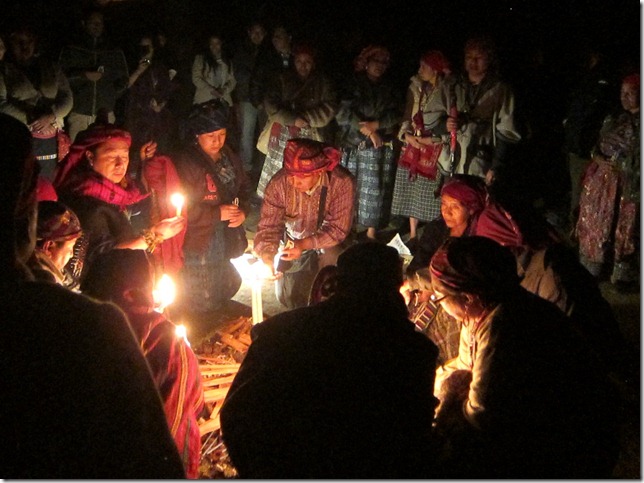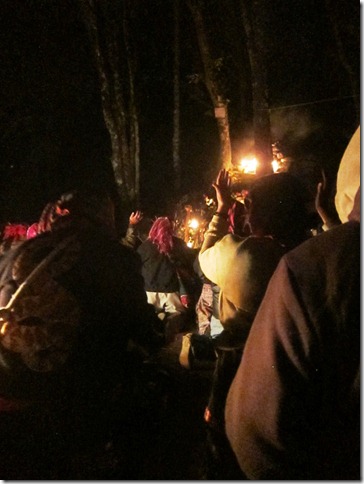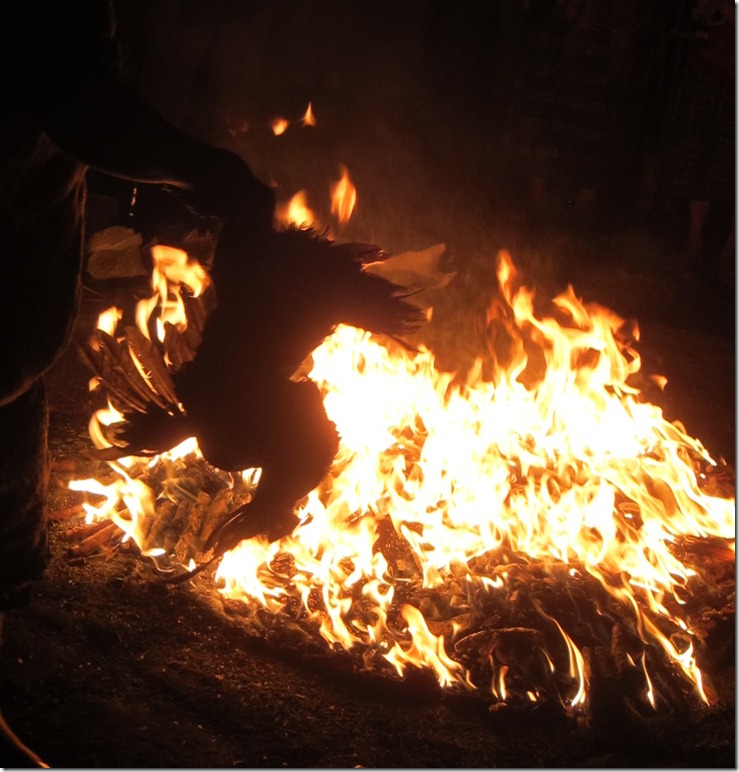 This is just a small preview of things we have experienced in Guatemala. Tune in for a full-report of San Pedro La Laguna, Lago Atitlan, Spanish school, Tecpan Ruins, Tikal ruins, Coffee farms, Laurens sister visiting and much much more!