My friends, It was getting to the point that we thought we would never actually make it into Mexico. Our journey across the U.S. of A was only supposed to last a month then we were supposed to cross the border to be in Mexico by early December. Well…Christmas came and went and we found ourselves in Big Bend National Park , South Texas. We could actually SEE Mexico across the Rio Grande but we were not yet in it! Oh well, you know how plans go.  No regrets! The gods may have wanted us to stay state-side with a seemingly never ending "TO-DO LIST" but our will is strong, we preserved and now we are sitting at a bar looking out over the Sea of Cortez in lovely Mazaltan, MX.
When we last left each other we had just arrived to our good friends and fellow PanAm travelers house "Ruined Adventures" in Ausin, TX. Brenton and I spent most of the week tearing into the truck in what seemed like a never ending battle of fixes while Lauren and Shannon ran all over town tracking down bits and bobs and widdling down our TO-DO list.
Swapping out the CV axle, luckily Brenton had a spare on hand. We almost dropped the truck on our heads a few times but managed to get it swapped out. Quite a pain in the arse!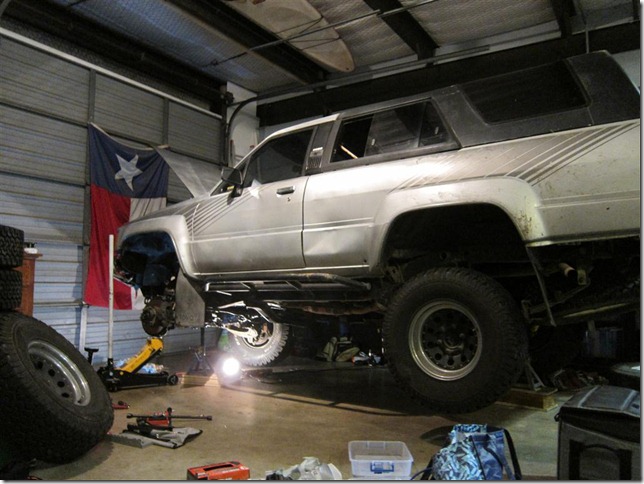 Ruined Adventures have the best setup for overland preparation, Brenton and Shannon  live in a badass warehouse/loft with every tool imaginable to tackle any problems that you can throw at them. Brenton had an extra Hi-Lift too (Think a huge car-jack on crack, used for all kinds of things on the trail) here he is rigging up a mount on our rear swingout to place the unwieldy jack. Thanks to Ruined Adventures for really helping us out on our final prep for the trip.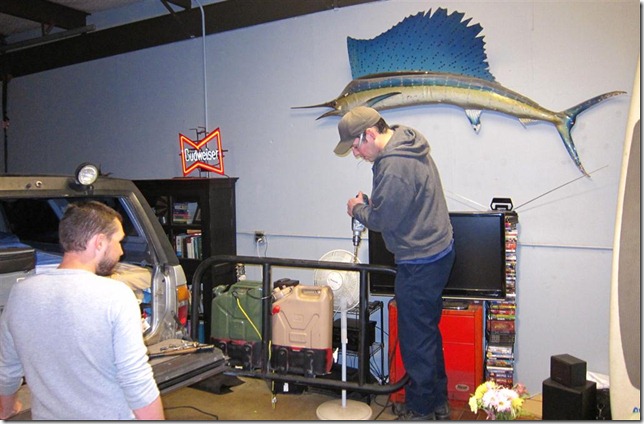 They are hitting the road on January 29th and will be cruising Baja before shipping over to the mainland, You will definitely be seeing them in future blog posts. You can follow their adventures on their own blog at http://ruinedadventures.com
Thanks a lot guys! See you soon!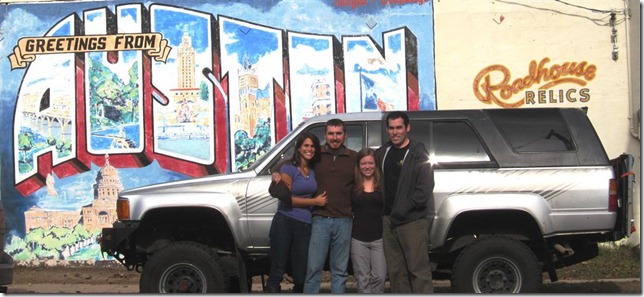 Our plan from Austin was to head south to Big Bend National Park, scope it out for a few days and then cross into Mexico at a border called Ojinaga. We hit the road, fixed up and ready for action!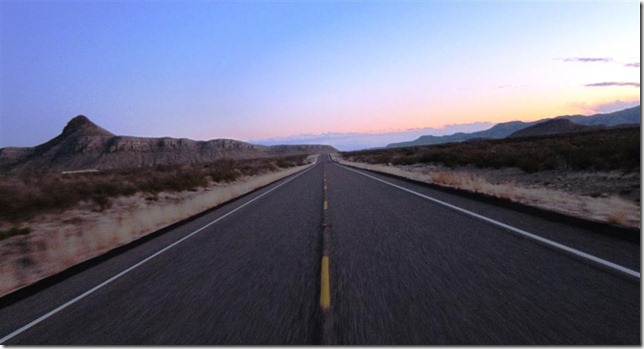 format