EXPENSES FOR THE MONTH OF MARCH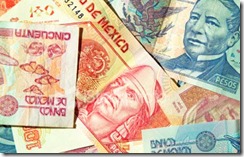 COUNTRIES VISITED – Guatemala, El Salvador, and Nicaragua
I am sure that some of you may be wondering what the hell we have been spending for the last few months, since the budget update is looong overdue. I would love to say that I have simply been too busy with family and other important obligations to post anything, but seeing as James has shown me up by posting many times over the past couple of months, I would like to come clean and say it was purely out of sheer laziness. That being said, I have FINALLY decided to stop procrastinating and get this thing up to date!
MECHANICO- $837.63
Rebuild Power steering pump, Rebuild power steering box, Add-a-leaf to spring pack, Repair punctured gas tank, Repair A/C leak, Remove/Clean Oil pan and replace oil pan gasket, Remove and repair CV boots, Replace front/rear brake pads/drums, Oil change, Tire rotation.
This actually accounts for almost half of our expenses for the month. Luckily we had amazing hosts while our baby was getting fixed up and did not have to pay a dime for the  two weeks we were camped out at their house. Thanks again Karina and Julio!
GAS- $71.19
We were at school for most of the month, and pretty much walked everywhere. Gas was fortunately a very low cost
SCHOOL- $150
This was for one on one classes for 20 hours a week
ACCOMMODATIONS- $76
This was mostly for lodging out our amazing school, Corazon Maya
GROCERIES- $332.19
EATING OUT- $172.41
TOLLS, TRANSPORTATION, PARKING-$5.86
LIQUOR AND BEER- $136.62
Not too shabby!
ENTERTAINMENT- 11.60
Notice how this number is very low. We use drinking as our main source of entertainment

MISC ITEMS -$37.52

Laundry, supplies for the car, maps, bathroom fees, sunscreen, etc

GRAND TOTAL- $1831.02

~ $61/Day

format