We spent 4 weeks in San Pedro La Laguna, Guatemala taking spanish school. It was a great learning experience and we really enjoyed slowing down our pace and getting to know one location intimately. However, after a month in one spot our brains were burned out on spanish and we were ready to move on.
Our last night at school they threw a big bash for all the students. We cooked up a traditional meal of Chuchitos and Jicacma tea. Laurens teacher loaned her a traditional mayan outfit for the event.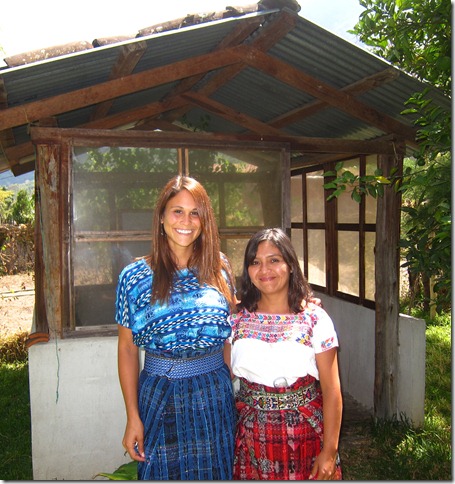 The school got together and started cranking out Chuchitos (basically a Tamale with a lot less work) You take a ball of maiz flour and some oil, mash it up into a tortilla shape and fill it with some chicken/vegetables, close it up and wrap it in a leaf from a ear of corn.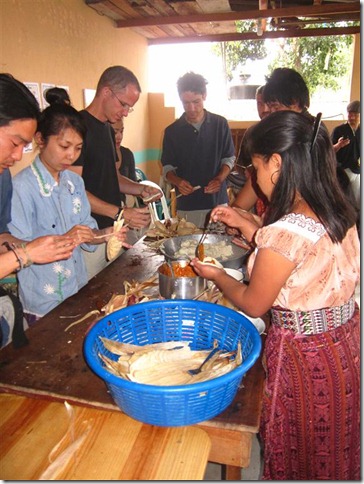 Chuchitos ready for cooking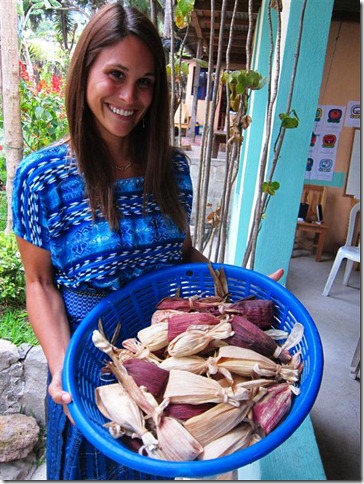 Throw them in a pot on top of the fire with a bit of water, steam for 45 minutes.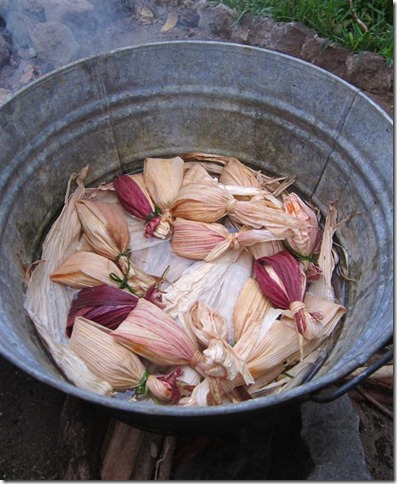 Serve with salsa and EAT!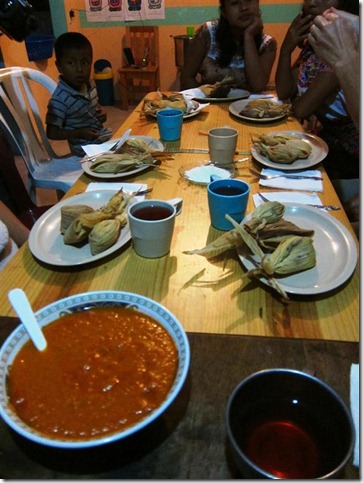 For a beverage, take a pot of water, add a boatload of Jicama (Hibiscus) flowers, and some sugar. Heat for a while, add sugar, and serve. Jicama tea.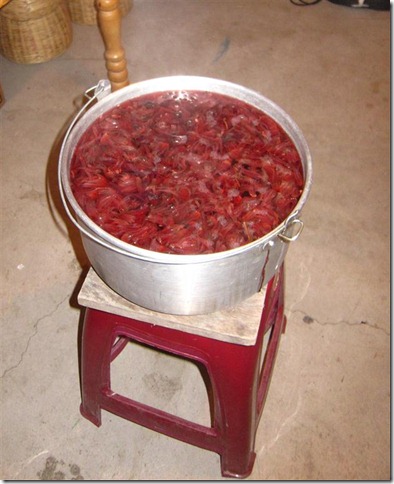 We are going to miss our cabin in San Pedro, but all good things must come to an end and the trip must continue!

We said goodbye to our teachers at Corazon Maya spanish school in San Pedro La Laguna, Guatemala. We became very good friends with our teachers. You spend 4 hours a day for 3 weeks talking to someone and you form bonds. We often wonder what our guatemalan teachers are up to these days…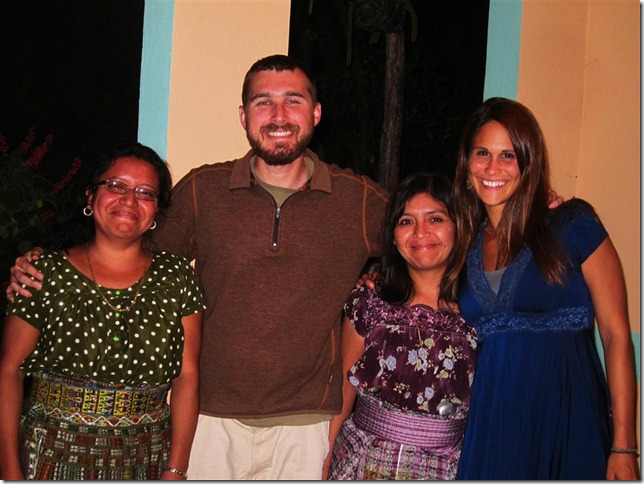 We said goodbye to our sweet ass cabin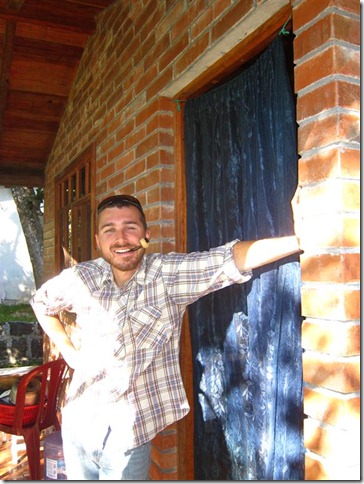 And took in our last views of Lago Atitlan…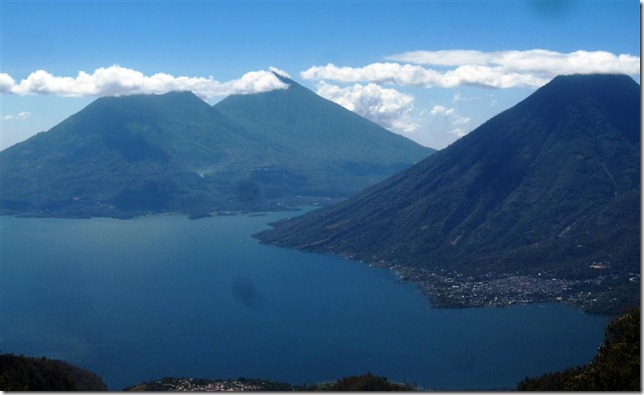 Were off to Guatemala City to get some much needed repairs done to the truck (reoccurring theme??) and meet up with some friends.