I have sat down to write this post 3 different times. It is such a convoluted story and I am so pissed off every time I write it that I just end up mashing the keyboard with intelligible nonsense. Here goes Round #4
A few blog posts back I had mentioned we were having problems with the 4Runner running properly. It did not have much power above 3K RPMS. The Check Engine Light was on and throwing an O2 sensor and a TPS sensor code. Simple enough I thought? Ill throw a new O2 and TPS on there and see how she runs.
Well it turned out finding parts in Costa Rica was harder than I expected.
Luckily our friends from DriveNachoDrive whom we were staying with were recently recommended an ex-pat mechanic in Atenas, Costa Rica. They had just left their van with him to get some work done. I figured it would be easy to have him track down and install the parts of my truck as well.
We ended up meeting Bill up at Brad's house. Seemed like a nice enough guy and we discussed what needed to be done and my hard date of 2 weeks when I would need the truck back to make airport runs and take my Mom around Costa Rica in the 4Runner.
No problem! Have her done in just a few days.
Sounds good! We left our baby in his hands and tooled around Costa Rica via rental car with Laurens parents for the next few weeks.
So far so good right?
Well… Brad would walk/hitch a ride down to Bill's shop every few days to check on the progress of our vehicle repairs. Despite much pleading and prodding he was sorry to report that after the first week nothing had been accomplished on either one of our trucks.
OK, I guess he does have another week to get the job done…
Unfortunately after having our truck for almost 2 entire weeks Brad reports that practically nothing at all had been done to it. He said they managed to finally pop the hood and start wrenching on random things but had no luck in tracking down a new TPS.
Fed up and in need of my truck to make an airport run the next day, I phoned Bill from Playa Bejuco and asked him to return the truck to Brad's house in Atenas and forget about the whole thing. After all, the truck still ran decent enough to get us around for the past month or so.
Bill assured me that he would have all the parts that day and have it up to Brad's early the next morning before we arrived to head to the airport. I reluctantly agreed to this…
Next morning we pull up to Brad's house in the rental expecting to see the truck. It's not there.
We call Bill. He doesn't answer.
WHERE THE HELL IS MY TRUCK?
I go into panic mode. We had less than an hour to put Laurens Dad and sister on a plane. The only car we had is the rental which needed to be returned. We would end up stranded down there without the 4Runner.
Brad felt bad but with his truck stuck in the same situation he couldn't offer a ride. I call in a favor from our buddies over at LifeRemotely.com who graciously agree to cancel their plans for the day and scoop us up from the airport after we drop the rental and put the family on the plane.
OK mild crisis adverted. It's good to have friends.
We get back from the airport, wave goodbye to Life Remotely, and start blowing up Bill's phone. No answer.
WHERE THE HELL IS MY TRUCK!?
Brad and I hatch a plan to walk down to his shop, about 5 miles away and start busting skulls and steal our trucks back.
The phone suddenly rings. It's Bill.
"Oh hey! My partner Rick is on a parts run, We should have it all done this afternoon."

BILL, WHAT THE HELL!? I NEEDED THE CAR THIS MORNING! WHAT HAPPENED!?

Oh, It wasn't running right so we couldn't bring it.

NO PHONE CALL BILL!?

We'll have it done this afternoon.

BILL! FORGET IT! JUST BRING ME MY TRUCK

OK OK I'll bring it up to you this afternoon as soon as Rick gets back.

BILL I AM BEGGING YOU I NEED MY DAMN TRUCK TODAY. MY MOM WILL BE AT THE AIRPORT AT 10AM TOMORROW AND I NEED TO PICK HER UP!

No problem, No problem, I'll have it for you this afternoon.

FINE!
I drink a few beers to calm down. We head over to LifeRemotely's pad for some dinner and await Bill's call that the truck is on its way to the house.
4PM. No call
5PM. No call
6PM. No call
7PM. No call. I start calling Bill.
Phone rings 3 times, then goes to voicemail.
I call back. Straight to voicemail!
BILL IS HIDING FROM ME, WHAT IN THE F!
I ring back 3-5 more times, still straight to voicemail.
WHERE THE HELL IS MY TRUCK!!!?

I start frantically pacing the floor imagine my truck being chopped to bits and shipped off to various parts of the globe. What is this man doing to my poor baby? What in the hell is going on!?
Brad mentions he has this "partner Rick's" phone number and maybe we should call him and see if he knows what is going on since he supposedly went on the parts run today.
I phone Rick.
Hey Rick, This is James with the 4Runner. You heard from Bill or know anything about my truck?
WHY THE F ARE YOU CALLING ME!? I DONT EVEN KNOW ANYTHING ABOUT THIS TRUCK. I DONT EVEN KNOW WHO THE F YOU ARE.
Uh… Ok calm down buddy
MY SISTER JUST DIED AND I JUST FLEW BACK FROM FLORIDA. I HAVE NEVER EVEN SEEN YOUR F'N TRUCK
Uh… Bill said you were getting parts for it today
F YOU CALLING ME UP HERE WHEN MY SISTER DIED I DONT KNOW ANYTHING ABOUT YOUR F'N TRUCK
Uh….
F YOU!
*CLICK*
I stare wide-eyed back at Brad who was listening to the manic screaming on the other end…
I tell Brad what just went down on the phone. Brad tells me he has personally seen Rick working on my truck twice. So his story makes no sense….
WHERE THE HELL IS MY TRUCK!?
We again start hatching a plan to break into the orphanage (I did mention Bill butcher "shop" is actually just a covered garage area next to an children orphanage?) and steal my truck back that night.
Thoughts of a rapey Costa Rican jailhouse and 2 lanky gringos caught busting into an orphanage full of little kids quickly squelch that idea from our mind.
OK NEW PLAN, TOMORROW MORNING WE GO DOWN THERE AND STEAL MY TRUCK BACK AND GET THE HELL OUTTA THERE!
YA!!!
We all rally around and continue drinking, plotting the battle versus "BILL THE BUTCHER" and his sidekick "Rick".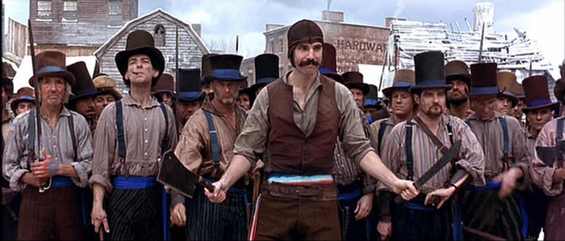 We wake up at 6AM the next morning, Dress in all black (Looking back dressing in black doesn't help much during daytime capers…) We grab 2 crowbars, a lance, and a rabbit pelt from the garage and head towards the door. Prepared for battle.

Phone rings. It's Bill.
Hey guys! Going to come by the house and pick you up to take you to the shop.
No apology, No explanation, No recognition of anything being wrong whatsoever. I start to think this man may just have severe mental problems.
We decided to play it cool, let's catch the ride down to the shop and I will just drive my truck away. We put away our spears and lances.
About 30 minutess later, Bill pulls up cheery as can be as if nothing was amiss. I say nothing to him, fuming in the backseat just hoping I can get quickly get my truck as far away from this madman as possible.
We pull up to the orphanage, little kids running around happily playing. Not realizing there is a group of lunatic mechanics working just feet from their paradise.
My truck comes into view. I run up to her with my toolbag.
Are you OK!? My poor baby! My poor baby! Daddys here. Daddys here. Everything is going to be alright.
I start the truck. More to say. I try to start the truck. It barely turns over and when it does it is running HORRIBLE. Barely able to stay running unless I work the throttle like a madman. The RPMs swaying frantically from 100RPM to 5000RPM in a state of utter confusion.
WHAT HAS HE DONE TO YOU!!!?
I jump out and examine the carnage under the hood. Oily paw prints all over every sensor, hose, and clamp. Nothing properly tightened. I can tell every sensor has been messed with, the TPS is limply dangling from its screws, the sealed AirFlowMeter has been pried open and fondled. Vacuum hoses hacked, slashed, and lying unplugged across the engine bay.
Oh god, Oh god. My poor baby. I just want to get you out of here. Tell me where the bad man touched you…

I start trying to repair her as best I can to at least limp it out of this house of horrors.
A few minutes into me repairing the truck… Guess who shows up. Crazy ass Rick!
He makes no recognition of my presence. I make none of his. Just focus diligently putting my baby back together.
About 10 minutes later I hear Bill talking to Rick about something. Rick starts cursing at Bill saying
WHAT THE F IS THAT GUY DOING HERE!?
IS HE PAYING US TO USE OUR GARAGE!?
TELL HIM TO PAY US OR GET THE F OUT OF HERE!
I grip the heavy socket wrench in my hand tightly, visions of swinging it down on Rick's face like the hammer of Thor run through my mind.
No James, focus. focus. You gotta get outta here.
I tighten the last bolt, jump in and start the truck.
Oh man she is still running absolutely horrible. But she is running enough to move now. I pop her in reverse and pull out of the bay lurching and bucking like a wild bronco.

I'm sorry baby, It's for your own good. We gotta get you away from these butchers.
I walk up to Brad, whisper to him I am getting the HELL outta dodge. He nods in reply but says nothing not wanting to set off any alarms with these two madman.
I say to Bill, "Going for a testrun!"
Then I lurch and buck the truck up the hill and out of the orphanage. The truck is running so poorly that I have to keep it in 4LO to get enough gearing to climb even the most docile of hills.
I throw the CAUTION lights on and limp my poor girl the 5 miles back to Brad's house. It takes me 45 minutes of stalling, clutch slipping, and basically raping my truck to get her home. She screams in protest but I assure its for her own good.
When I finally make it home Lauren is waiting in the driveway, She runs out and hugs the truck. I open the door and collapse in a heap on the ground.
What a friggin day. It's not even 9AM yet…. and we have to be at the airport in less than an hour…