I'm shuffling through my pictures here for some of Bogota. Looks like we didn't actually take much.
Bogota is a huge city, full of history, and culture. It is one of the largest cities in all of South America. Needless to say, driving around in it is a stressful nightmare that does not lend well to snapping photos.
We eventually settled on a hostel somewhere up in the "La Candelaria" historic district for our first night. The next morning I pulled the truck out of the micro-machine garage and caught the tail-light on the garage door. A couple minutes with some ducttape and screws and we were back in business.
Our destination for the day was Bogotas famous "Museo Del Oro" (Museum of Gold) home to largest collection of Pre-Hispanic gold artifacts in the WORLD. I have really been looking forward to this museum since reading about it before we even started our trip.
A boss chief and his bling



Believe it or not this was a nose-ring! You can see the 4 shamans sitting on top of some sort of birds. During their rituals, the birds supposedly carried the shamans up into the heavens where they could communicate with other shamans on the happenings of the world.

This mummy was found in great condition in a sacrificial burial chamber.

Meditation or just taking a crap? You decide!

Poporo Quimbaya, A famous piece of Pre-Colombian artifact. The Poporo was used to hold lime dust, which was added to the mouth while chewing Coco leaves to enhance their effect. This particular piece jumpstarted the Museo Del Oro in Colombia and is very famous/important in Colombia.

The Muisca raft of "El Dorado". Legend has it, the chief would cover his body with gold powder, raft out to the middle of the lake and chunk gold and emerald pieces into the water to please the Gods. Many people have dredged and scoured the lake in search of these valuable pieces but as of yet have found nothing much.

They have a trippy presentation at the end of the museum tour. You are placed in a circular room where they crank up some ancient chanting music and space out to a laser light show showcasing the gold artifacts.

The gold museum had a great audio tour (in english!) I suggest everyone check it out while they are in Bogota.
After the museum we jetted over to the Bogota Marriot. Lauren's dad had some points to share and was gracious enough to get us a room while in Bogota for my birthday! Thanks Ed!
We felt kinda like the Clampetts pulling up to this ritzy hotel in our muddy busted up truck with duct tape holding taillights together.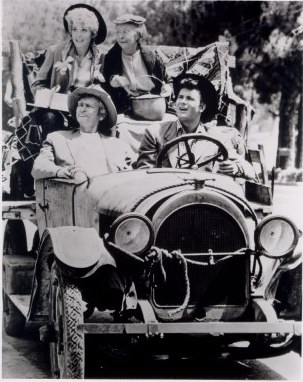 All our problems washed away when we got to the room and indulged in unlimited hot water showers, cable TV, and room service. Oh and a delicious pillow menu
ILL TAKE ONE OF EACH!

The next morning, we stretched that check-out time till they were breaking down the door.
Hopped in the truck and headed south.