BUDGET FOR THE MONTH OF MAY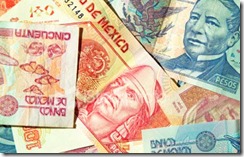 COUNTRIES VISITED- Costa Rica, Panama
What a great month. As our time in Central America slowly slips away I cannot believe that in a matter of hours we will be arriving in a new continent.  I am excited to see what South America has to offer and the new adventures that lie before us. We will miss you, Central America and all of the truly amazing people that we have met along the way.  Here is the last budget for Central America complete with the first set of fees for shipping the car around the Darien Gap.
SHIPPING FEES-$1011
This fee is for a 40ft container that we are sharing with our friends from adventuretheamericas.com/.  We were lucky enough to have Kevin help out with the paperwork and did not have to hire a "guide" to help us through the process. This saved us around $300.
PARKING/TRANSPORTATION- $843.10
Includes plane tickets to Columbia (around $350/person), train ride from the port when we dropped off our car ($25/person), tolls, taxis, parking fees, etc
GROCERIES- $304.95
EATING OUT- $266.34
ALCOHOL-$126
MECHANIC- $500
We needed a new fuel pump among other things… It was expensive, but the mechanic was great and had it done in a day.
CAR STUFF- $40
Fixing the a/c, new o2 sensor, new internals for the starter
BORDER CROSSING- $18
LODGING- $309
We have been camped out in a hotel for the past week and a half while sorting out the oh so fun process of shipping the car and exploring Panama City.
PARK FEES/ CAMP GROUND FEES – $145
We went to a trout farm (which was a bit pricey) but not only did James finally catch some fish, Jarod, from LifeRemotely.com also chefed up a delicious Thai Curry with freshly caught trout for dinner. Totally worth it.
GAS- $241.06
ENTERTAINMENT- $25
Yoga in Atenas with Sheena, from drivenachodrive.com and Jill, from www.anywherethatswild.org, tickets to the Panama Canal and a trip to the movies to see the Avengers with the boys from adventuretheamericas.com. .  Good times had by all!
Misc- $61.52
Laundry, a new pair of $3 shoes, and supplies for a ghettofied rain tarp for the car!  We will post pictures when we get a chance to rig it up
Aaaaand the GRAND TOTAL IS….
$3890.97