BUDGET FOR THE MONTH OF JUNE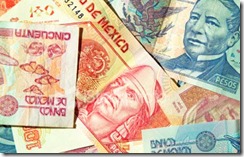 COUNTRIES VISITED- Panama, Colombia

PORT FEES- $127.77
GAS- $484.84
TRANSPORTATION- $182.77
Includes insurance for the car, taxis, parking fees, and tolls.  There were A LOT of tolls in Colombia.
ACCOMMODATIONS- $491.05
Ouch. We missed our car dearly when it was trapped on the container ship.
MECHANIC- $80
Includes oil change, tire rotation, alignment, balancing, as well as refilling our flat tire…really needed to get that thing fixed
GROCERIES- $206.72
EATING OUT- $324.13
LIQUOR AND BEER- $135.61
ENTERTAINMENT AND ENTRANCE FEES- $70
Includes entrance fees to Museo Del Oro, St. Agustin Archaelogical Park, and a night of bowling!
MISC ITEMS- $53.77
Bathroom fees, recharging our new fancy smart phone with minutes, and a few new items for our kitchen and first aid kit. I also treated myself to a pair of earrings, a bracelet and some shoes.  I couldn't help it!
GRAND TOTAL- $2,156.66