Hola Amigos! Its been about two weeks since we made our way across the border into Mexico and I figured it was about time to post some pictures of the living quarters inside our "Supermini Rv"(as I like to call it).  Since we have started this trip I have organized and reorganized about a hundred different times in a hundred different ways.  No matter how it is done, it is still a matter of fitting all of the things that you will need for everyday living into the back of a truck.  Things can get a little tight to say the least.
This is the day that we left and we had the car packed to the gills.  I don't recommend this organizational style…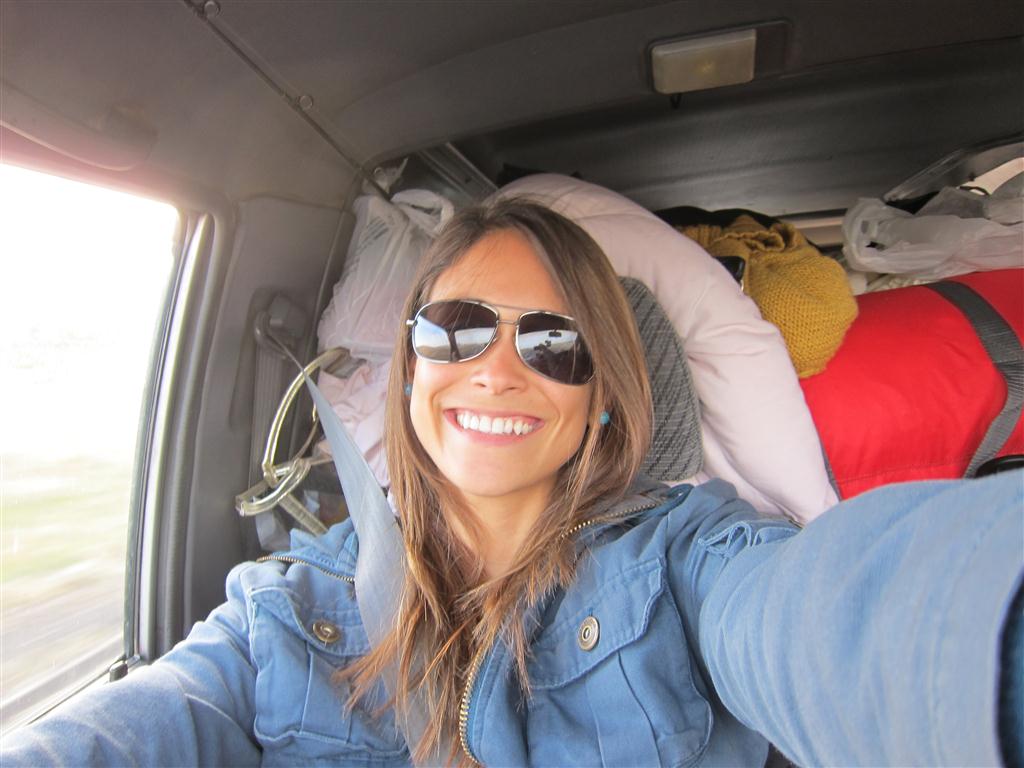 The one thing I have realized through trial and error is that organization is key. Once things get even a little out of order you may find yourself searching for that headlight you could have sworn you just had for the next 45 minutes.
Although I am sure we will be rearranging again and again while on the road, I am finally happy with the set up.  It seems that everything fits well in its tiny little spot, and it is all pretty easily accessible.
Sleep mode activate!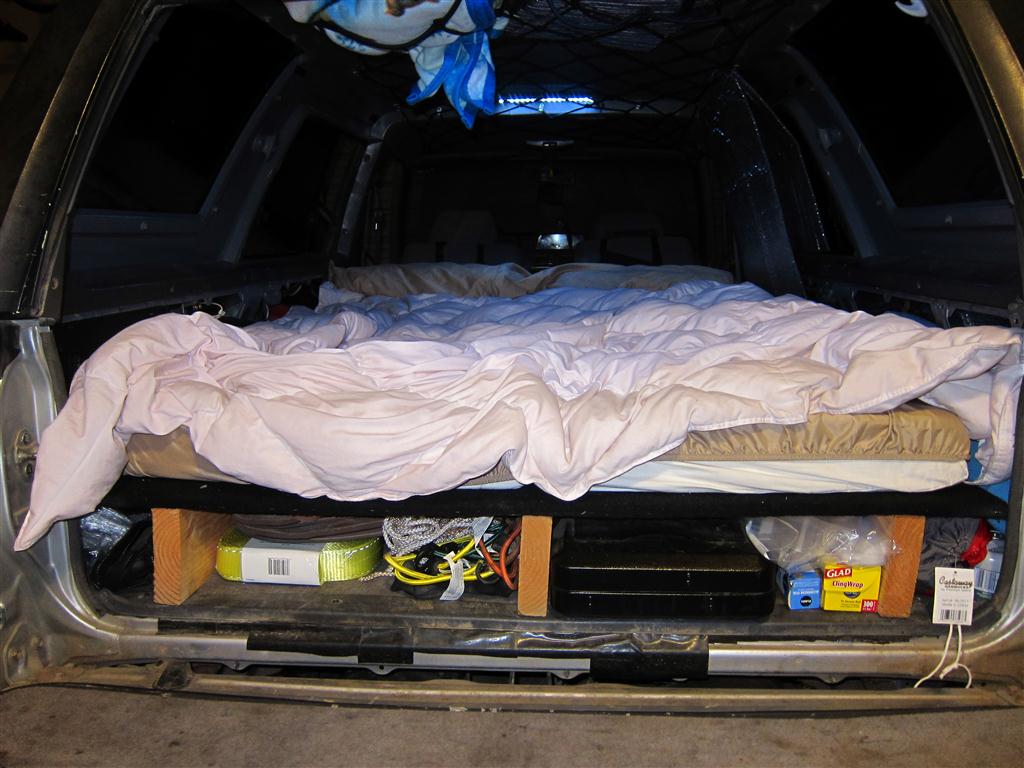 The sleeping platform:

When we built the sleeping platform the idea was that it would just clear the wheel wells in order to give us as much head room as possible and also extra room while sleeping. Lets face it, not being able to sit up straight can make you feel a little claustrophobic.  While I enjoy the extra room to sit up, it has made it a bit challenging to fit things undeneath.  We have about 5 1/2 inches of clearance to fit all of the things that we do not want crowding out the back seat.  At first it seemed nearly impossible to cram everything under there, but with the help of the piano hinge on the front of the platform and some To Go Space Bags I finally got it all situated.

format