Hola Amigos! Its been about two weeks since we made our way across the border into Mexico and I figured it was about time to post some pictures of the living quarters inside our "Supermini Rv"(as I like to call it).  Since we have started this trip I have organized and reorganized about a hundred different times in a hundred different ways.  No matter how it is done, it is still a matter of fitting all of the things that you will need for everyday living into the back of a truck.  Things can get a little tight to say the least.
This is the day that we left and we had the car packed to the gills.  I don't recommend this organizational style…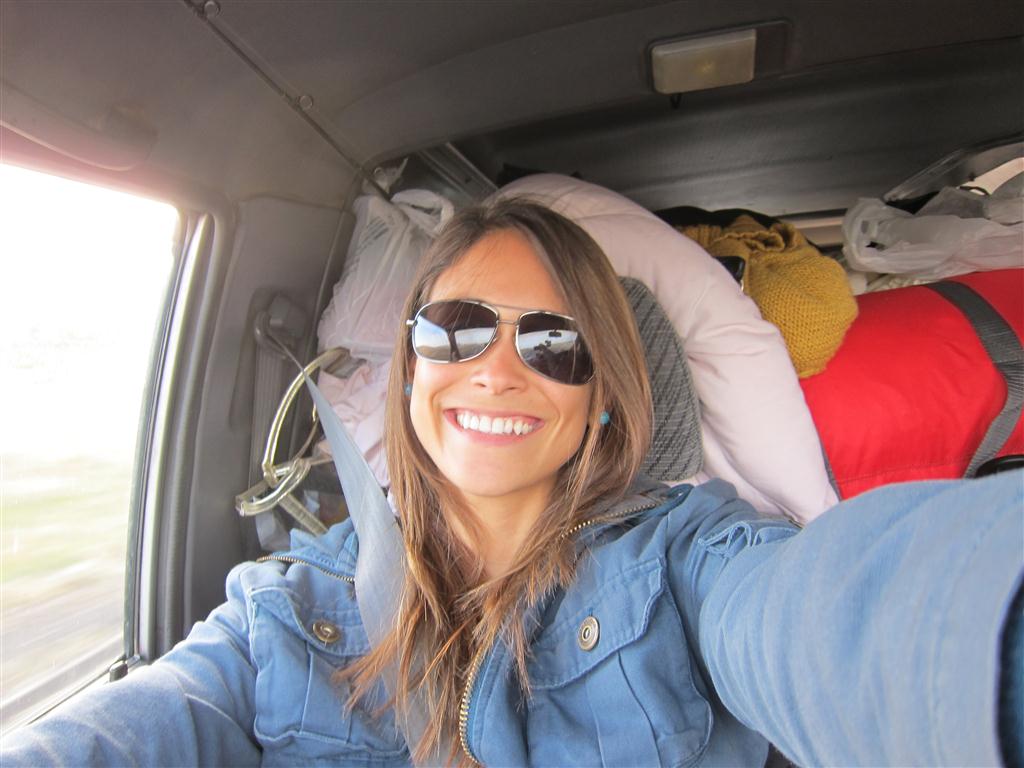 The one thing I have realized through trial and error is that organization is key. Once things get even a little out of order you may find yourself searching for that headlight you could have sworn you just had for the next 45 minutes.
Although I am sure we will be rearranging again and again while on the road, I am finally happy with the set up.  It seems that everything fits well in its tiny little spot, and it is all pretty easily accessible.
Sleep mode activate!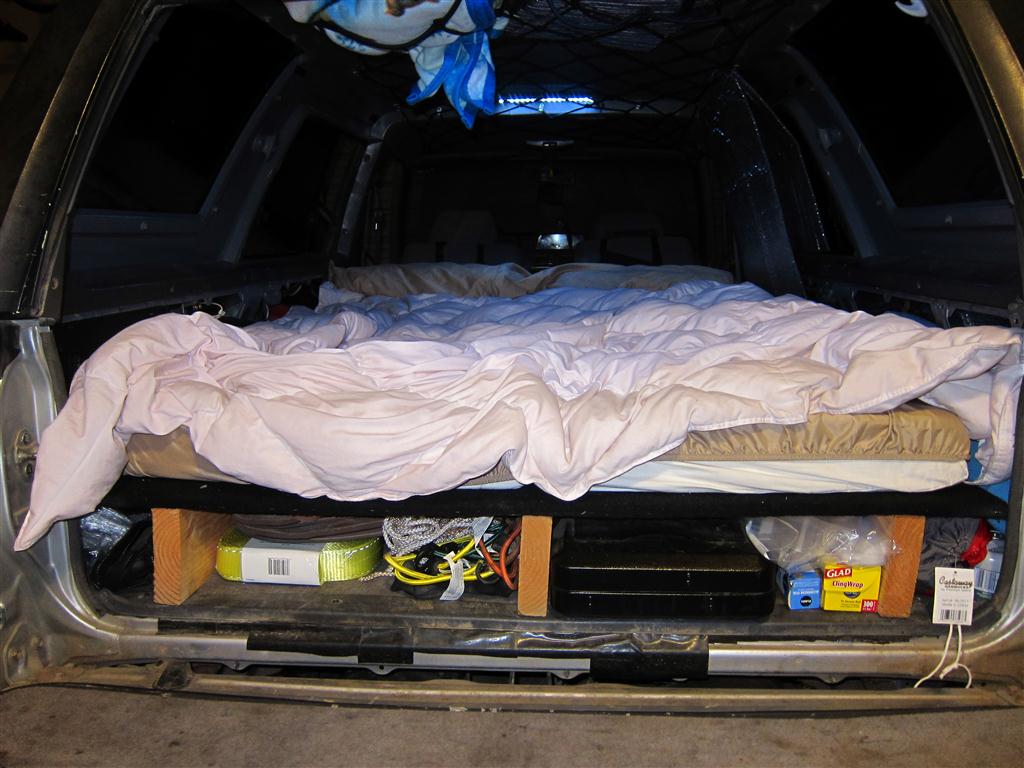 The sleeping platform:
When we built the sleeping platform the idea was that it would just clear the wheel wells in order to give us as much head room as possible and also extra room while sleeping. Lets face it, not being able to sit up straight can make you feel a little claustrophobic.  While I enjoy the extra room to sit up, it has made it a bit challenging to fit things undeneath.  We have about 5 1/2 inches of clearance to fit all of the things that we do not want crowding out the back seat.  At first it seemed nearly impossible to cram everything under there, but with the help of the piano hinge on the front of the platform and some To Go Space Bags I finally got it all situated.
Under the platform and on the sides of the 4Runner:
Our 2 backpacks for hiking (inside is stuffed with hiking gear)
2 burner grill- Thanks Ruined Adventures!
Fuel for camping stove and grill- again, thanks to RA
Kitchen accessories (cooking utensils, pans, plastic baggies, aluminum foil, plastic wrap, etc)
Extra straps and bungees
Eagles Nest Outfitters Hammock(because what says relaxation better that a hammock?)
Travel books
Extra blankets and sleeping bags
All shower accessories including solar shower and towels
Extra shoes behind seats for easy access
Tool box, jumper cables, spare parts and all of the other stuff needed to keep the car in good shape
Mount for the inverter
First aid kit, medicine bag (including vitamins and antibiotics)
Shop rags- these have proven to be essential for us
Hiking poles- these have many uses besides what they are intended for as well, such as using them for props to keep the platform up
Collapsible sink for dishes
The Piano hinge is key to cramming everything in the way that you want it
On top of the platform:
Two food bags
   -1 bag has all snacks, lunch and dinner ingredients (check http://www.trailcooking.com/ to get an idea of what we are carrying for food)
    -1 smaller bag with breakfast and coffee items
Two bags for clothes
1 bag with comforter
Fridge that holds many beers and other essential items…but mostly beer
The drive mode.  The bed folds in half and the left side is used for all of the things listed above.  James loves it as you can see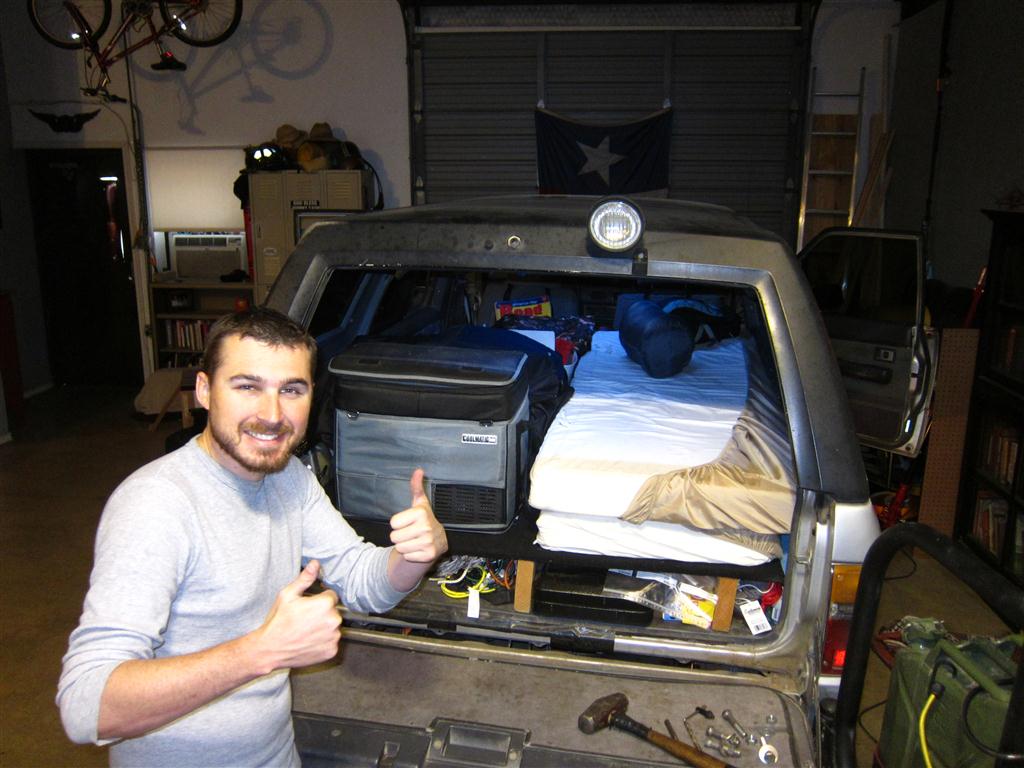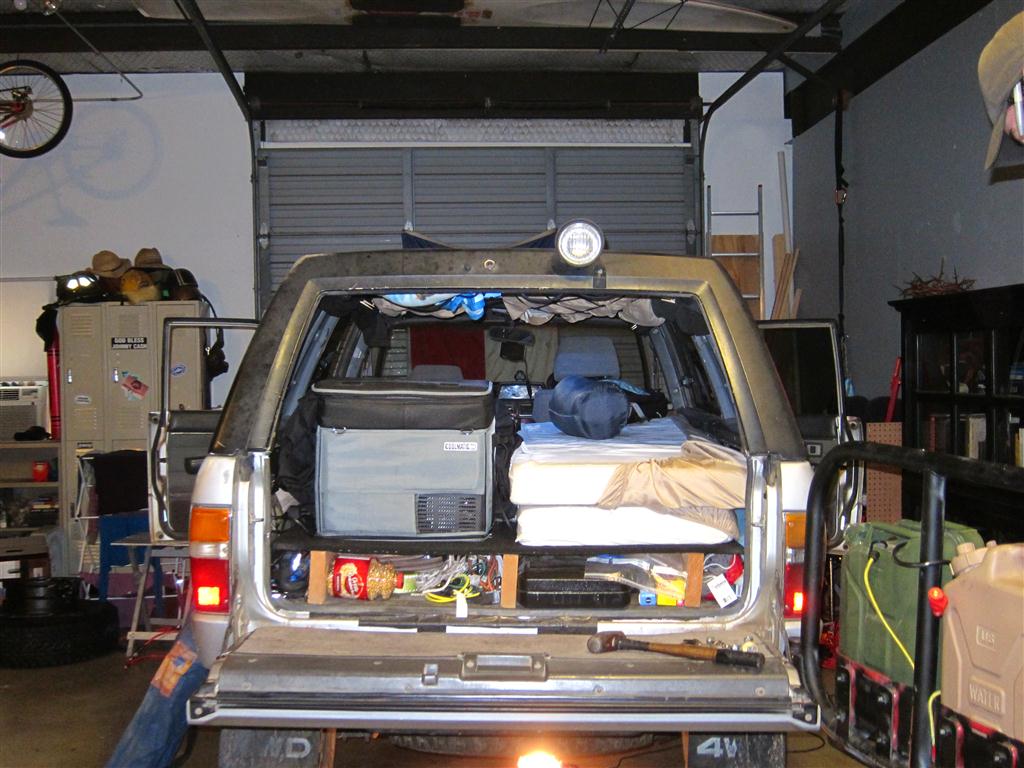 In the bungee overhead:
2 pillows
Reflective insulation that cover all of the windows when we sleep.  This is helpful to keep out light and keep the truck warmer/cooler when we are all cozy inside or if we leave the truck parked somewhere
Clip on book light
Storage behind the seat:
Includes more travel books, maps, bug spray, sun block, a trash bag and anything else we need access to while driving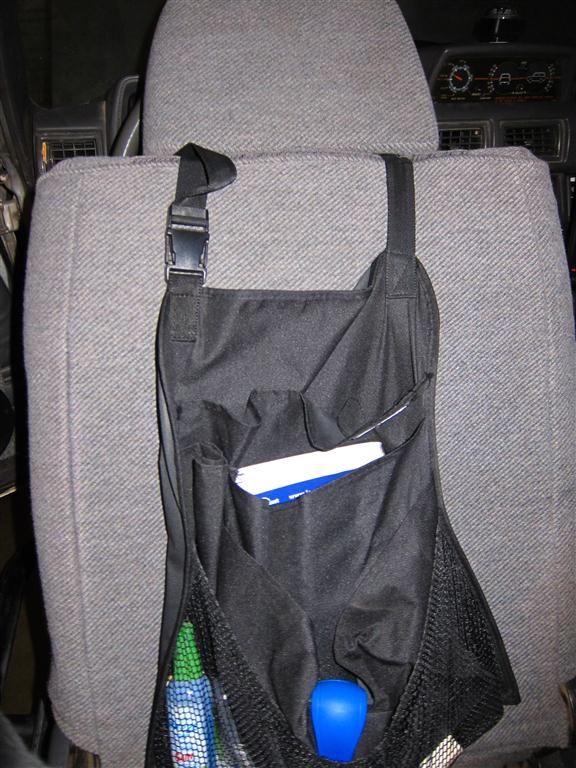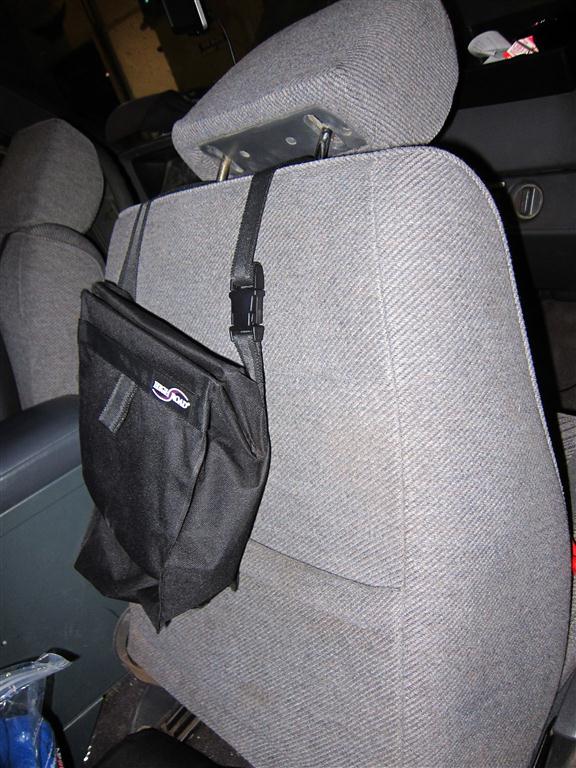 A small basket on the dash that I stuck up there with some double stick tape:
Again, another way to easily access anything we need while we are cruisin around
Stuff on the swing-out
2 Chairs
Water can
Gas can
Folding table
High lift
All packed up and ready for adventure!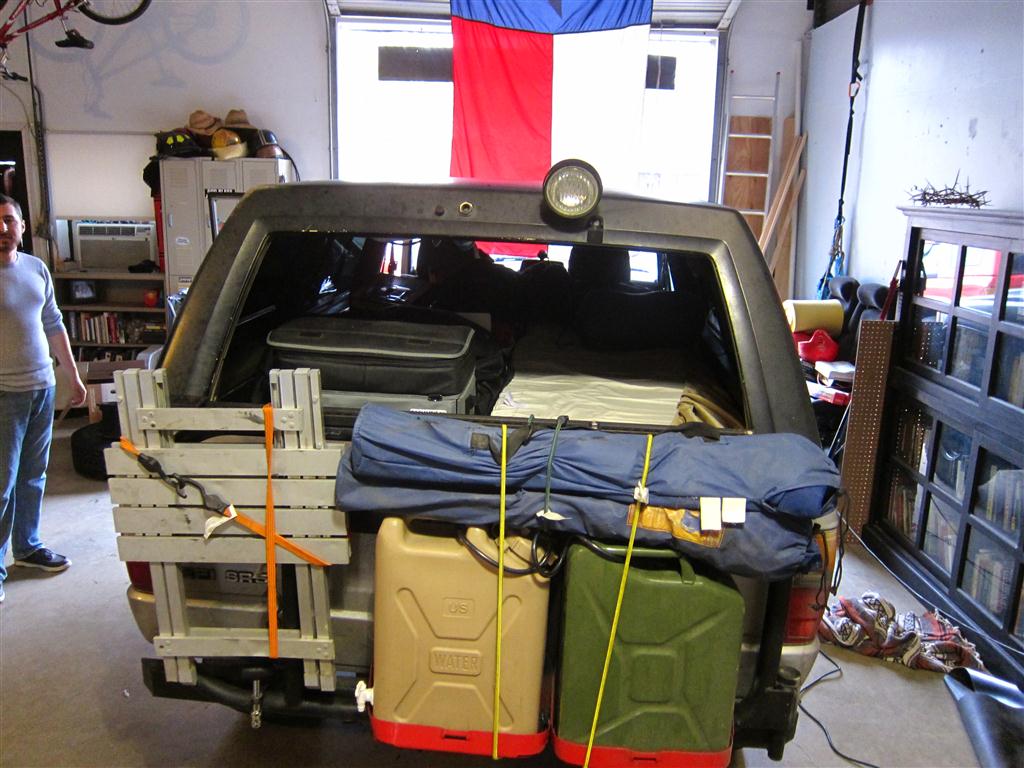 Well, that about does it. Stay tuned. First month's budget is right around the corner.  Time flies when you're drunker'n hell!