We made some friends off the internet (surprise, surprise) who offered up their place for us to crash in Guatemala City while we got some 4runner repairs done (by another friend from the internet!). We pushed into Guat City with no real idea where we were going. Guatemala City is a crazy town, traffic is horrible, the streets are a maze, and the signage slim. After driving around in circles for a while, making a few payphone calls, and being lost for about 2 hours we finally found our way to our friend Julio's place. Probably the nicest home we have seen so far in Central America.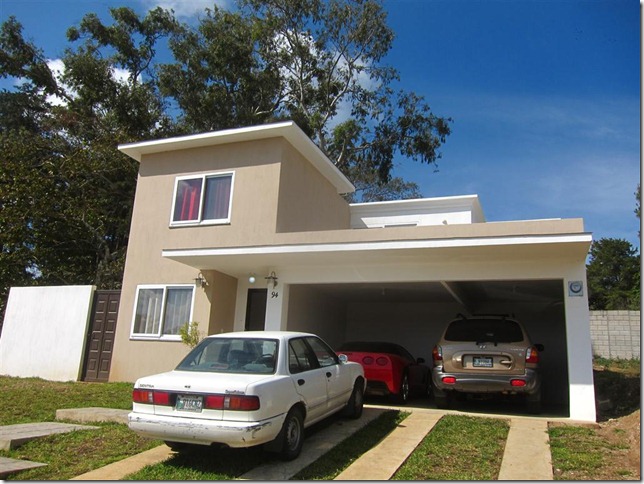 Julio and his wife Karina welcome us into their home. We busted out the bottles of booze and became fast friends. They asked us what we missed most from the states. Our answers were… #1 Chinese Food. #2 Movie theaters. (It doesn't take much to please us…)
That night we went to get some Chinese food. Wantons and Brahva beer!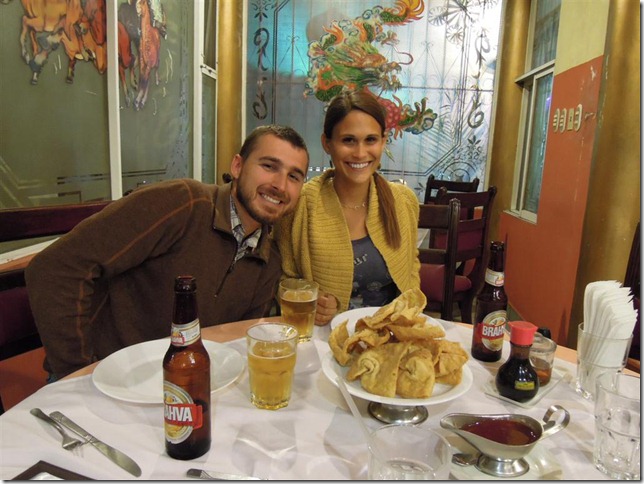 Our new friends, Julio and Karina.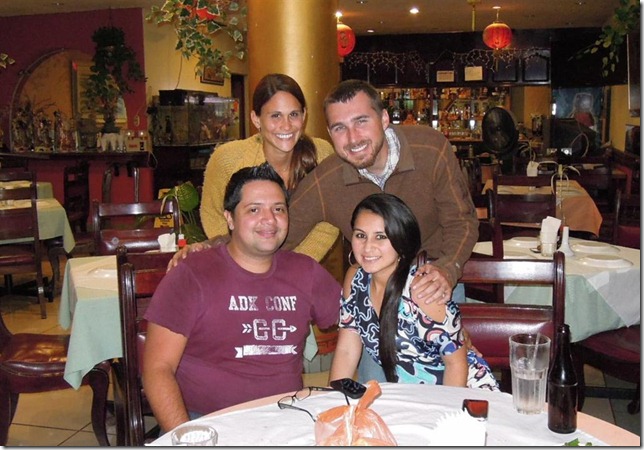 After stuffing our face we went to the movies and watched Girl with Dragon Tattoo (subtitled in spanish). In one fell swoop Julio and Karina satisfied our American desires. (Tickets were $2.50 each for a state of the art movie theater, Julio couldn't believe we paid $10-$15 to see a movie in the states)
Next morning we took the truck to our mechanic Adrian in Guatemala City. I had a laundry list of things I needed done/fixed on the truck. Adrian said he would treat the truck as his own and we placed our baby in his hands.
The repairs ended up taking a while and we spent the next few weeks partying it up with Julio and Karina. We met all their friends and family and got to see a side of Guatemala City most travelers never see.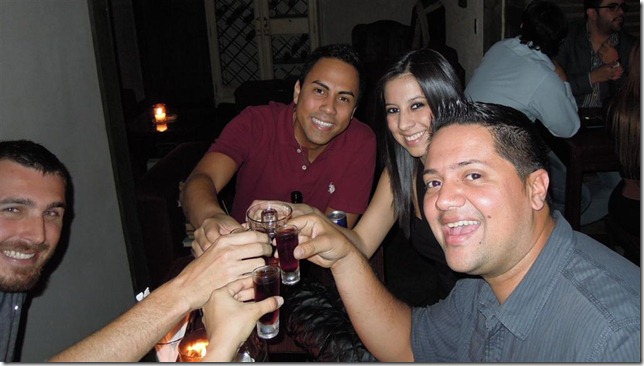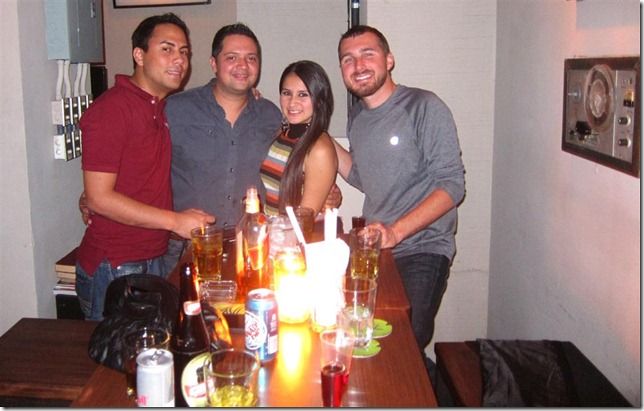 Guatemala Cities "Eiffel Tower"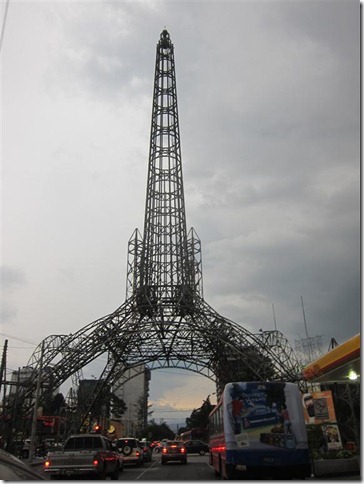 The worlds biggest plate of Guatemalan typical snacks. Julio got very excited.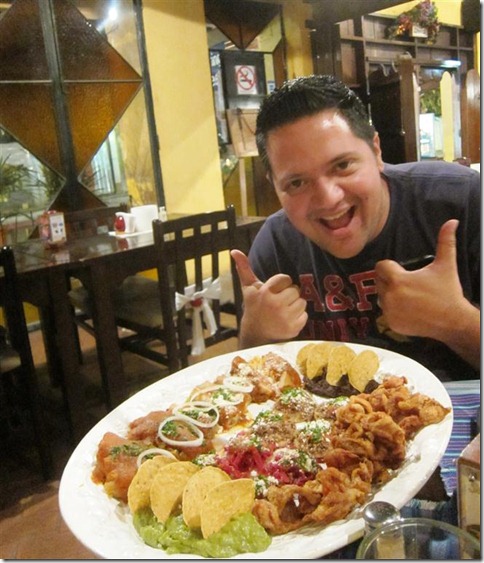 Capital building of Guatemala (The Green House)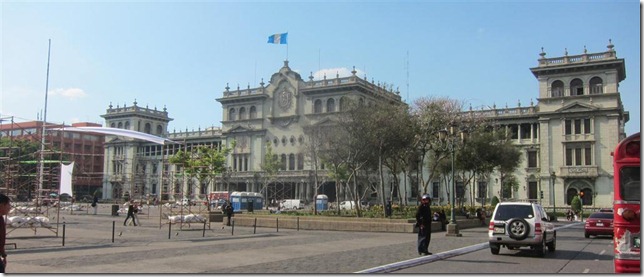 Guachitos! Guatemalan Drunk food. Greasy delicious hamburgers served up till 4AM.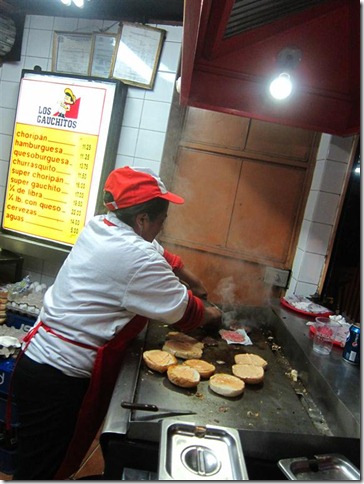 Old town Guatemala City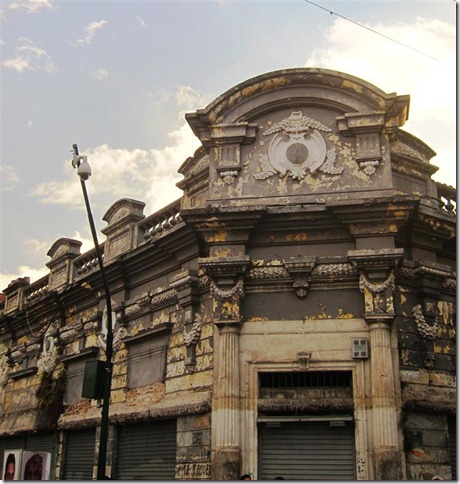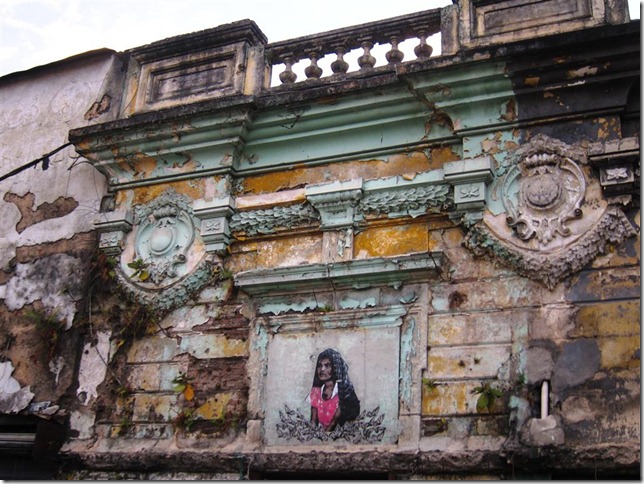 Most of our days waiting for the truck to be fixed were spent playing with Julio and Karina's crazy ass dogs, Mozy and Tuto.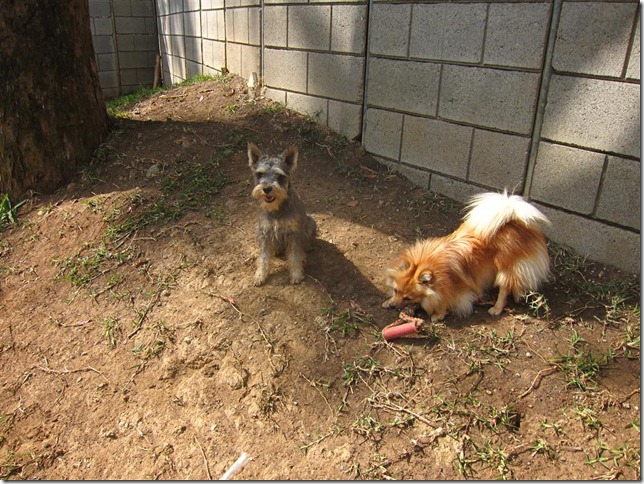 Karina loves to salsa dance, She took us to her friends school where we took some salsa lessons. I proceeded to make an ass of myself, trying to salsa in sandals.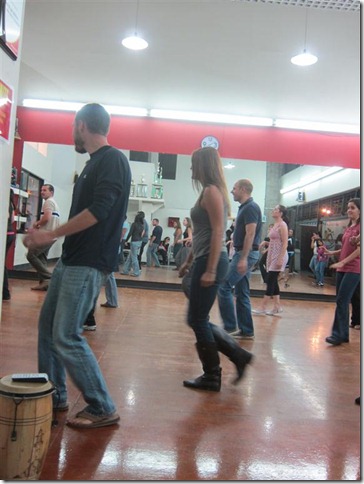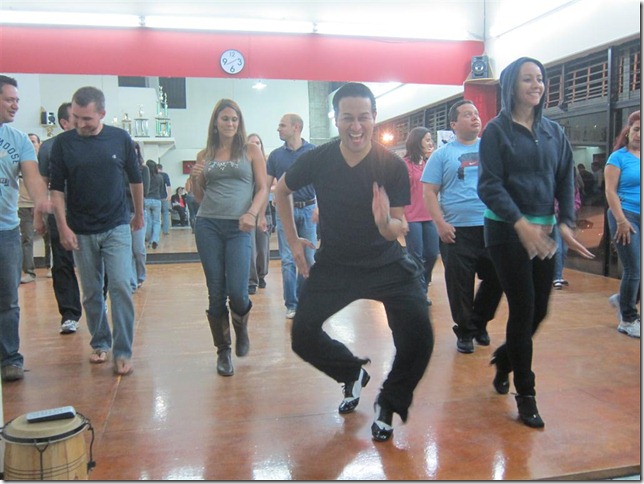 It turned out to be tons of fun, even if I my feet don't do what I tell them to. I'll spare you the awkward videos Karina took… Lauren of course took to it like a duck to water and got all the steps instantly.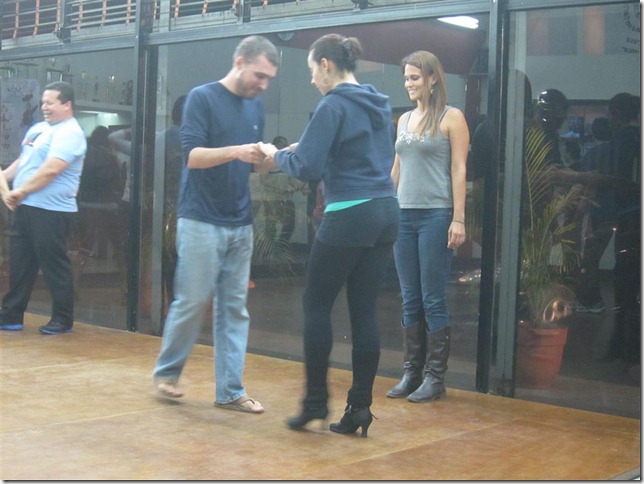 Lauren's birthday came around while we were in Guatemala City. She was feeling pretty homesick while we were out taking care of more truck errands. We get home from our errands and find Julio and Karina waiting with a birthday cake and an entire house full of family and friends there to celebrate!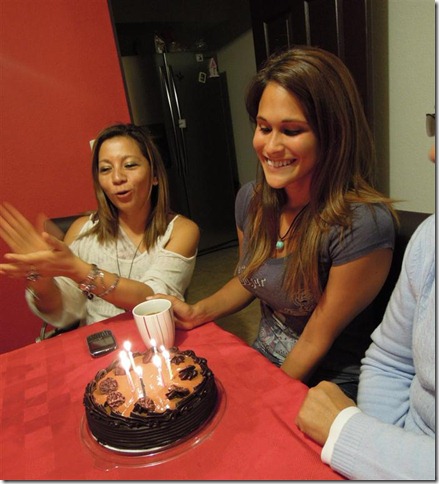 .
Our new Guatemalan family!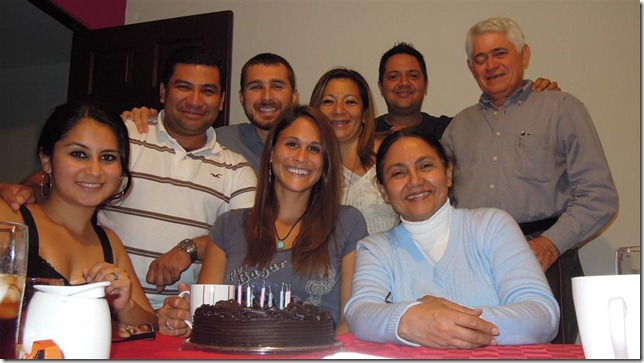 We have never felt so welcomed, loved, and accepted by strangers. Karina and Julio's family accepted us instantly as their own. We were invited to dinners, events, family outings, anything we needed they were there for us.
Family is an important part of Guatemalan life. Coming from the U.S.A where most kids move as far away from home as soon as they can, We thought it was odd, at first, how much time Guatemalans spent with their family. But after spending a few weeks together we understood. These people loved each other dearly, understood each other, supported each other, and most importantly of all. Partied together!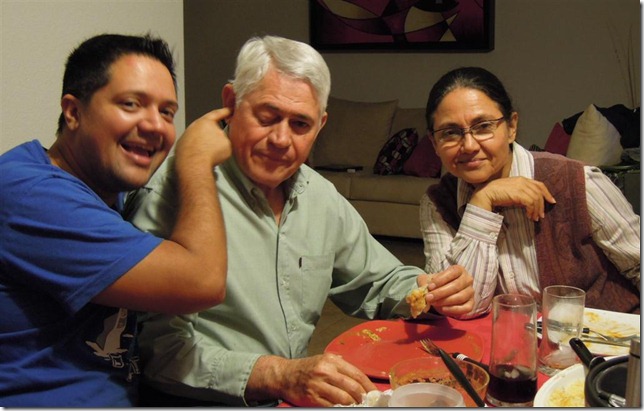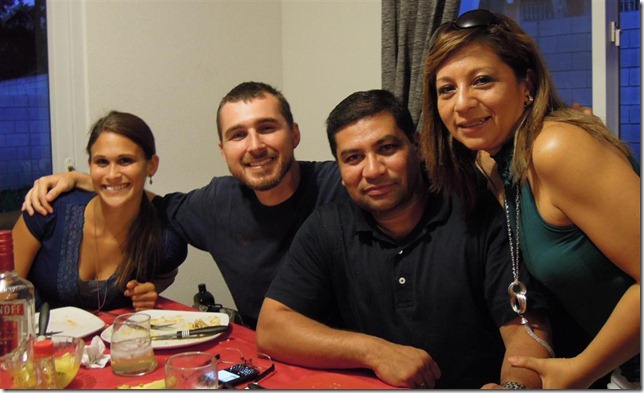 We told Julio and Karina that we planned to just cross into Honduras and skip El Salvador all together. We were kind of bummed about not being able to say we visited all the central American countries. 10 seconds later the laptops came out and we had booked a hotel in El Salvador, next day we were in Julio's truck headed to El Salvador!
We stocked up on Roadtrip supplies!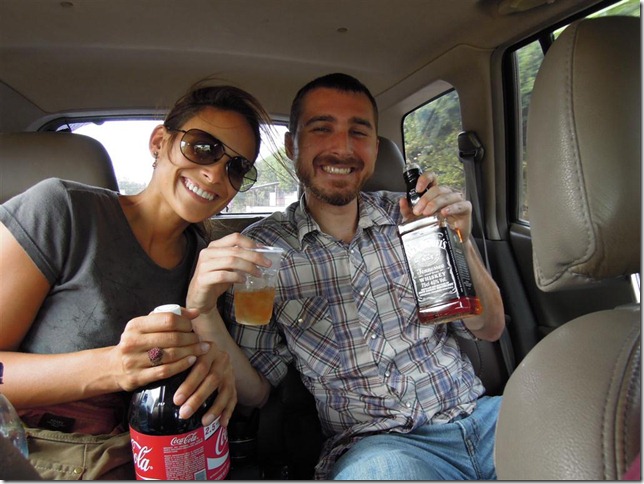 Karina downing a Michelada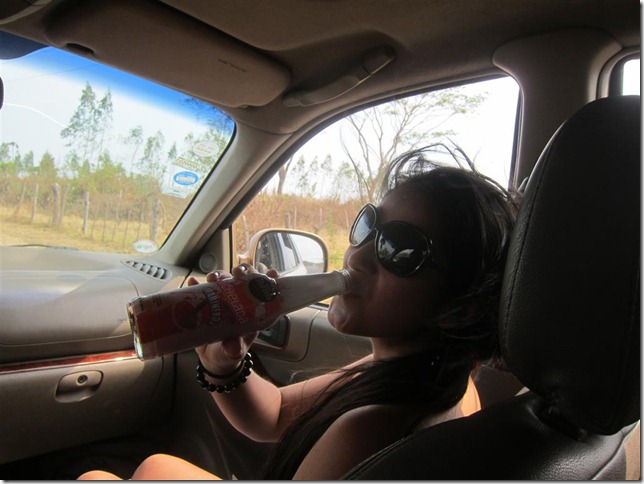 Julio, our fearless leader staying lubricated for the long drive.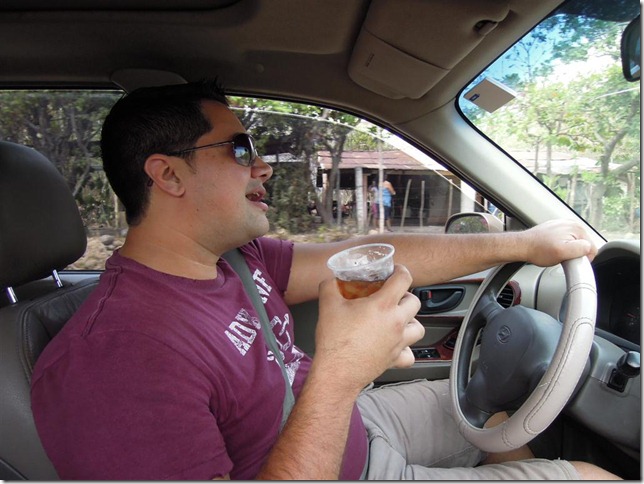 The border crossing into El Salvador from Guatemala was the easiest border ever. Guatemala, El Salvador, Honduras, and Nicaragua all share an agreement where residents can freely travel trans-country permit-free. Lauren and I got a quick free stamp into El Salvador and we were good to go. Damn, these border crossings are easy without our truck!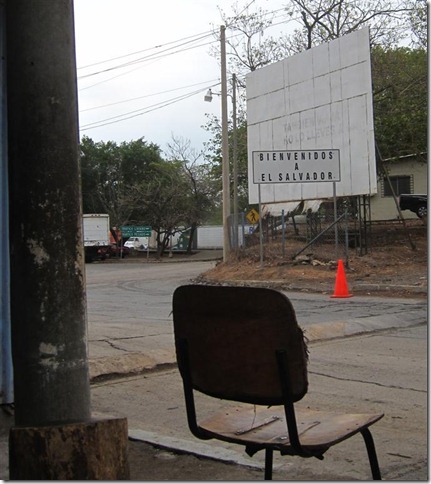 We headed down to Playa El Tunco, on the pacific coast of El Salvador.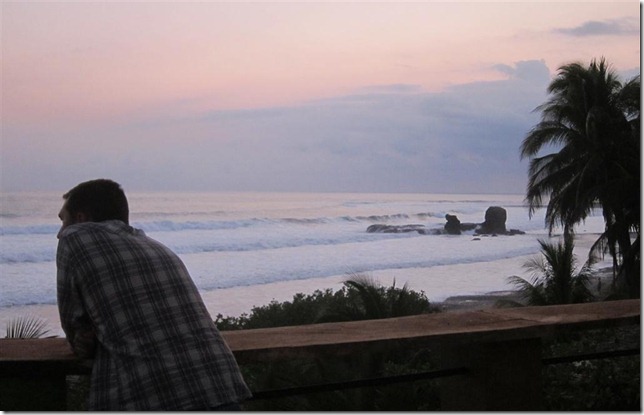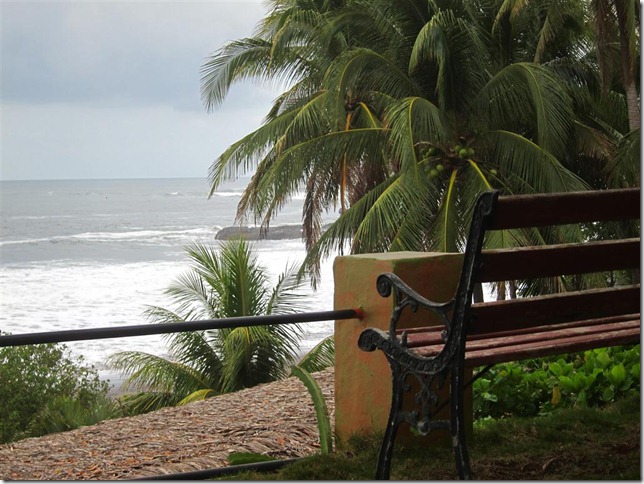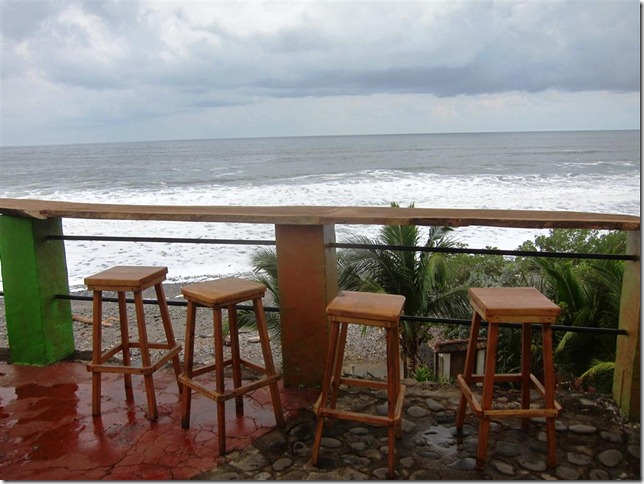 TripAdvisor.com described the hotel we picked in El Salvador as "Paradise". The price was insanely steep for central America and I am not sure how the dorm-style bunk bed rooms could be described as "Paradise". Oh well, We had plenty of rum. We made due.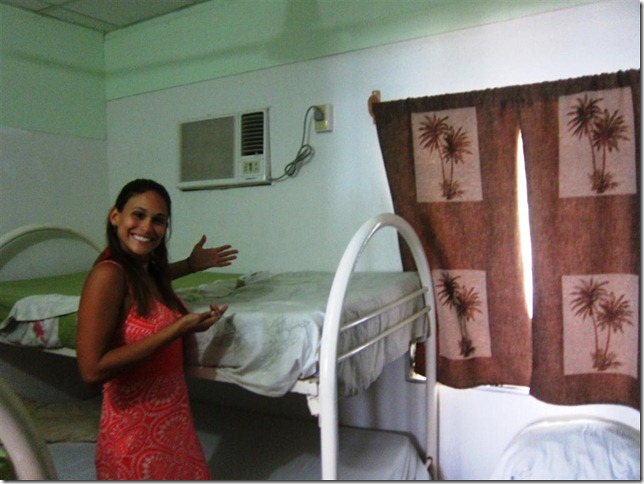 Karina hurt her ankle a few weeks before we showed up. She never let her busted leg slow her down, She hit the beaches full-force. Crutches and all! What a trooper.
We chowed down on the El Salvador staple. Pupusas. Kind of like a tortilla pancake stuffed with deliciousness.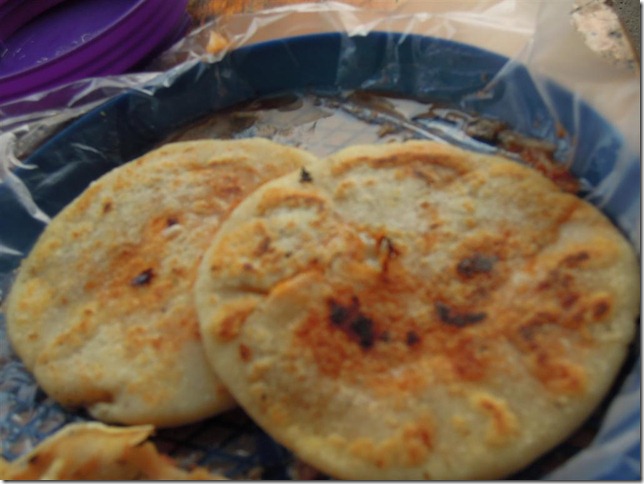 Hangin' at the Pupuseria (.40 cents for a freshly made Pupusa)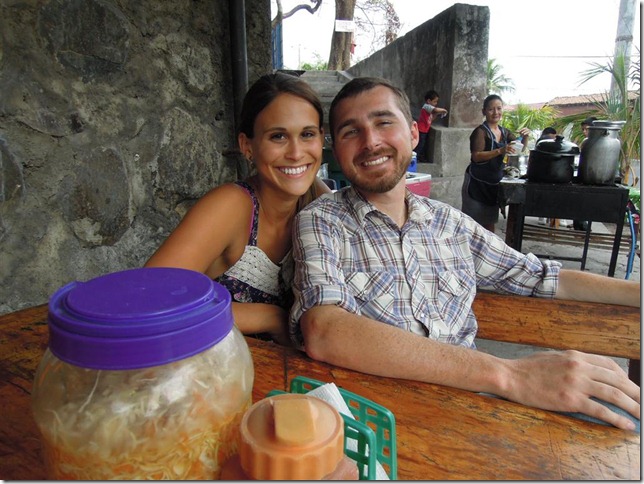 We headed back the next day, Our truck was done and we went to pick it up from Adrian from Krazy Kustoms in Guatemala City. He installed new overload springs, fixed the leaking gas tank, replaced my leaking power steering box seals, did our brakes, replaced our oil pan seal (turned out that we were missing a bolt from the timing cover, $2 and a new bolt later, the "oil pan leak" was fixed for good), and most importantly of all. Fixed our Air conditioning!!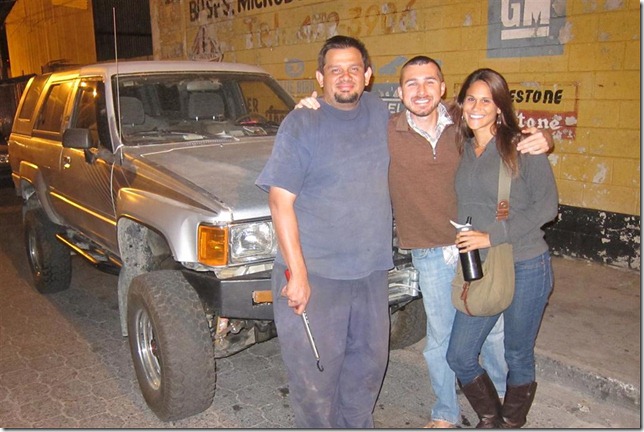 We sadly said goodbye to Julio and Karina and hit the road headed for Honduras.