Hello again ladies and gents! Yet another month has come and gone south of the border and it is time once more to take a look at the expenses for the month and see what the damage is.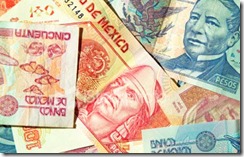 I have to admit that tallying up the expenses at the end of the month is one of my least favorite things to do.  Doing the dishes, no problem.  Packing and repacking the car, you got it. Doing the expenses…No gracias!
When I first sat down with my little notebook and calculator I was undoubtedly filled with dread. However, to my surprise, as I started to scan the countless entries the numbers seemingly jumped off the page and memories began flooding back to me. Each entry retold every detail, from the mundane to the amazing, of the past 30 days.  I realized that this notebook of numbers, tally marks and conversion rates was more then I had ever expected it to be.
It was a journal of sorts. There it all was. Daily accounts of those seemingly unimportant details that now help to weave together every wonderful moment of every wonderful day. Whether it be hiking up the side of a volcano with a machete wielding guide at our heels yelling "VAMOS!" or a lazy day of sitting in a hammock sharing a few cervezas. It was all in there. As nerdy as it may sound, I actually enjoyed putting together this month's expense sheet.  I hope you all enjoy it too.
GAS-$381.03
We have not been driving much for the past few weeks while at school, however we did drive to Guatemala City twice in the past month to pick up and drop off my sister from the airport.  We are so happy that she could come spend a week with us!
We are currently getting about 18 miles to the gallon
GROCERIES-$221.02
We have been fortunate enough to be staying in San Pedro La Laguna, a town that has an amazing market.  We have been eating like kings for a few dollars a day. Not only do they have ridiculously cheap produce, but also a delicious array of prepared foods to choose from.  Me gusta.
CAMPGROUNDS-$31.37
This includes storing our car for 3 days in Sarteneja,BZ when we visited the island of Caye Caulker
HOTELS/HOSTELS-$154.70
$50 of this is for the 2 weeks we have spent at school. We are paying $25/wk for a private cabin.
DINING OUT-$387.20
Pretty high for the month. While visiting Caye Caulker, we did not have much of a choice of buying groceries since markets were slim to none. Even street food was a tad pricey.
ENTERTAINMENT-$195.35
This includes all of the entrance fees to the ruins, museums, parks etc.
Also included are such things as: a soccer game in Mexico, kayaks and snorkling gear in Belize, a tour of a coffee plantation , tickets to chicken drop (my new favorite game), and much much more. It was worth every cent for all of the fun things that we have done this past month.
LIQUOR AND CERVEZAS-$116.54
We enjoy a nip or two from time to time.
CAR RELATED EXPENSES-$31.82
Includes oil, carwashes, etc.
OTHER TRAVEL EXPENSES-$175.11
This is mainly for ferries, but also includes parking fees, and tolls
BORDER CROSSING INTO BELIZE-$33.00
BORDER CROSSING INTO GUATEMALA-$33.25
SPANISH CLASSES-$300 ($75 a week per person)
We felt this was a necessary expense for us.  I cannot tell you how much my crazy little Mayan professor has taught me in the past two weeks.  I love her.
MISC EXPENSES- $63.29
Includes Maps, bathroom fees, sunscreen, laundry, etc.  Oh yeah, and James' beer holder aka "the man purse". (Editors Note: I prefer the term "Party Satchel")
Take a look and decide for yourself…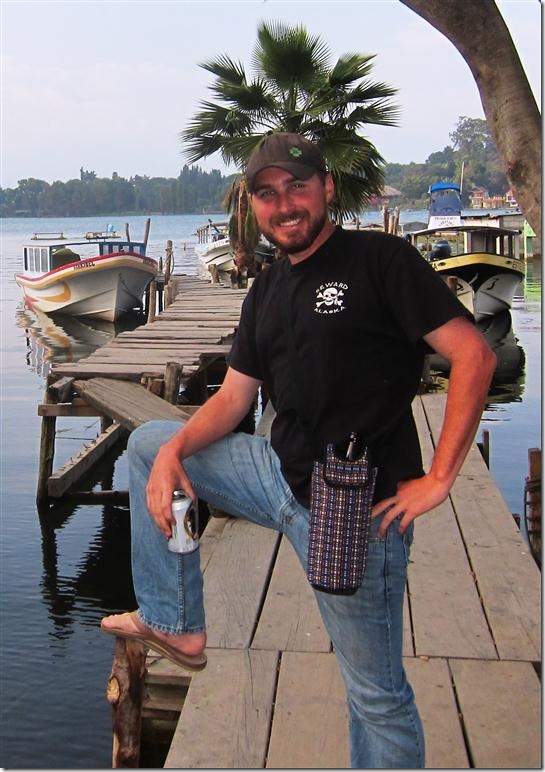 GRAND TOTAL- $2123.68
~$70/day
A certain improvement over Mexico, would be nice to get it down a bit lower still…