San Pedro La Laguna, Guatemala is an interesting and beautiful place. The town sits on the volcano ringed Lago Atitlan (Lake Atitlan) at the base of the (now dormant) San Pedro volcano. It is populated bythe indeginous Tz'utuhil Mayan people who still work the land growing mainly onions and coffee beans for export.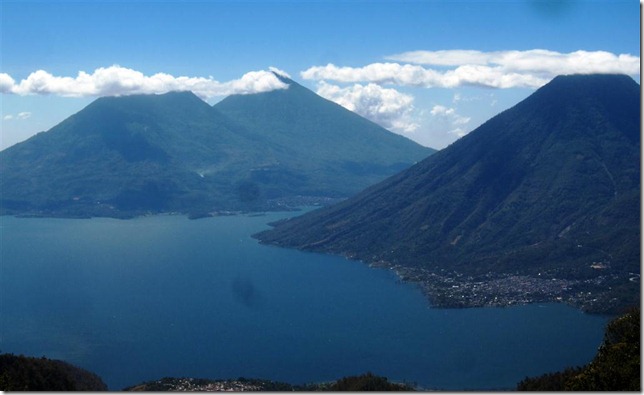 The town is made up of an odd mix of ancient Mayan culture, westernized Guatemala, and flat-out takeover by gringos. You can wake up in the morning and watch an 85-year old Mayan lady haul a 40LB load of onions on her head from her hand-planted farm near the lagoon, spend your afternoon sipping freshly grown/processed San Pedro coffee beans, and waste away the evening getting S-Faced with a 19-year backpacker from Idaho. All within 1/4 mile strip of lagoon-front land. We loved it for all of its faces but most importantly for the little piece of isolated paradise we found at the Corozan Maya Spanish school.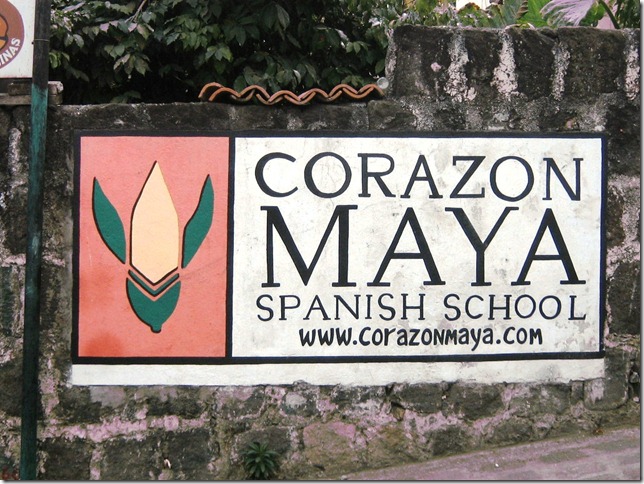 We originally came into town actually searching for different spanish school altogether. We drove up and down the 1-way streets searching and searching for this other school. It was in our guide book, they said it was good! Where is it!?
During our frustrating search, time and time again we would pass this same little school sign. Eventually we said screw it, let check this place out. We were glad we did. What we discovered was a great spanish school that had everything an overlander could want. Secure parking, internet, and hot showers. Throw in a $25/week cabin with in-room propane stove and we were heaven. Classes were $75/week for 1-1 spanish school, the cheapest I have found in my research and our teachers were all amazing.
From the second we sat down to talk with Marta, the schools owner/operator, she made us feel welcome and at home. She spoke strictly in slow simple spanish terms that even we could understand with our horrible spanish. What the hell!? Are we talking in spanish already? This place is good! We signed up for 1 week of class straight away. We ended up staying for 4.
We relocated our clothes and essentials to our basic but comfy cabin. Complete with hammock out front.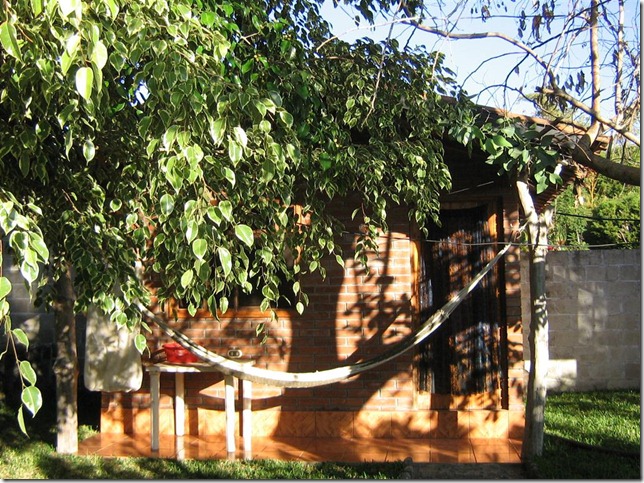 Eventually bringing the mattress from our truck into the cabin to supplement the school provided bed. (We sleep like kings in our truck, Why not bring it inside our new home?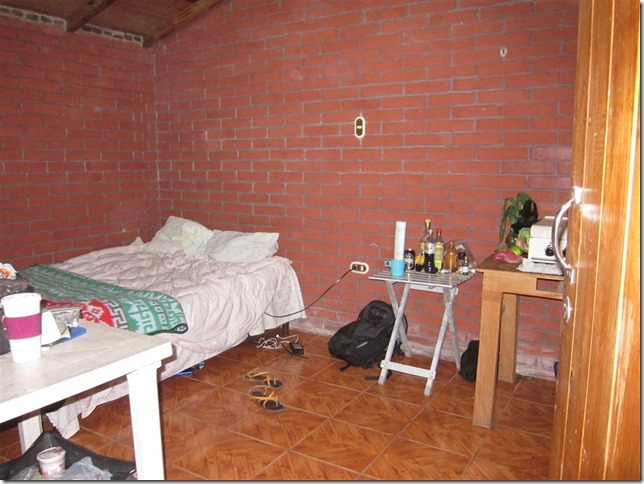 The accommodations were basic. A bed, a 2-burner propane stove, a few outlets, and a bare lightbulb. But what more do you really need? That's all we have in our truck and we love it. We quickly settled in to our new cabin and started calling it home.
We made dinner from some leftovers we had in the truck and started preparing for our first day of spanish school. We were excited and intimidated. We spent the rest of night listening to our Pimsleur Audio books and running through Rosetta Stone lessons knowing we were woefully unprepared.
Next day we started classes. Marta assigned us each our own native San Pedro Mayan teacher.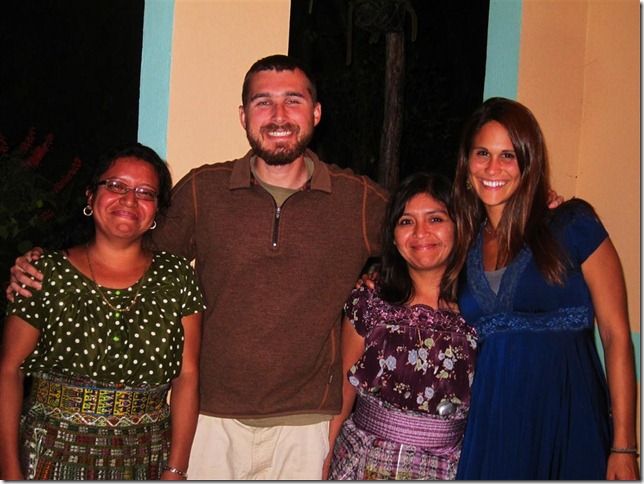 We walked down the path to our individual tranquil  huts out by the lagoon and started our lessons.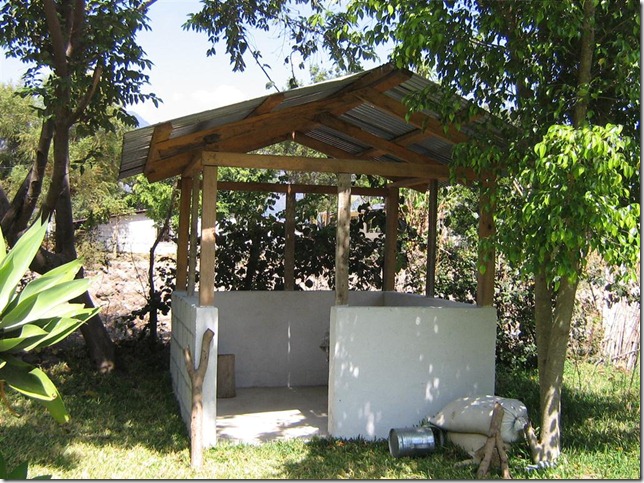 First thing was a pop-quiz. Oh great! I didn't study for this! They wanted to gauge our skill level in spanish to get an idea of where to start the lessons. Needless to say I didn't make it past NOMBRE/FECHA (Name and Date) (I guessed at FECHA…)
Lauren did a bit better, she made it to the second page before getting the glassy eyed stare of confusion.
Our teachers made no scene or judgements, just evaluated our positions and started right into the lessons. Our teachers spoke very slow, very clear spanish. We started with learning basic verbs and eventually moved onto to tenses, pronouns,conjugations, etc etc. All kinds of stuff. For 4 hours a day, 5 days a week. We would practice in the huts.
Some days class would fly by, other days we would beg for mercy "Por favor maestra, Mi cabeza esta lleno!" Please teacher, My head is full!
It was a calm relaxing atmosphere. Even though learning a new language is a challenge, it was hard to be stressed out in this environment.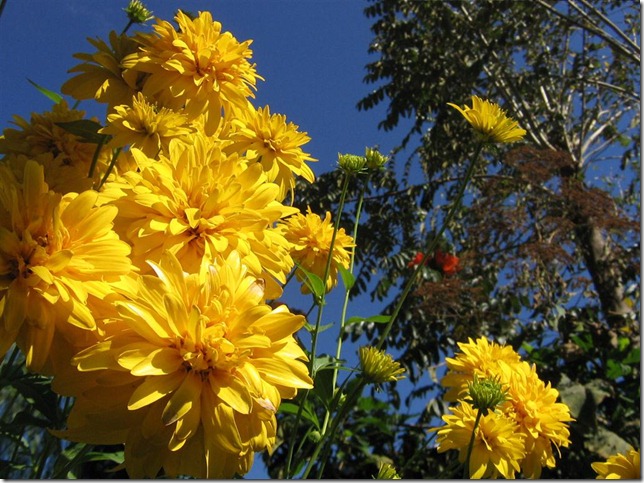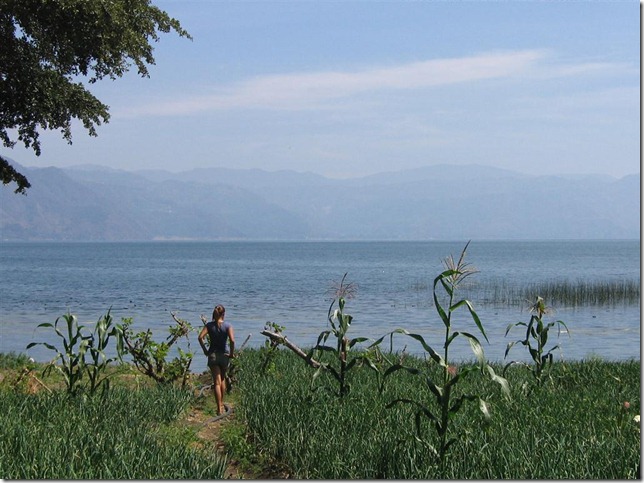 In the mornings before class we would lounge around studying, reading books, going on hikes, whatever we wanted to do. One of our favorite activities was exploring "El Mercado" The Market.
Here you can find pretty much anything the heart desires. All native, fresh, organically grown fruits and vegetables are available for a fraction (literally less than 1/4 the cost in the U.S.) of the price. Lauren and I would load up our bags with fruits and veggies. Never spending more than $3-5 for more than we could possibly eat in a week.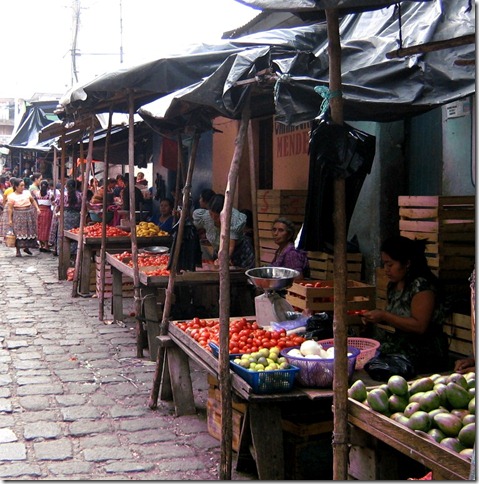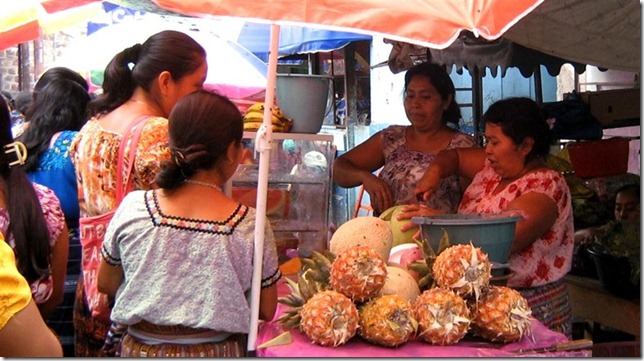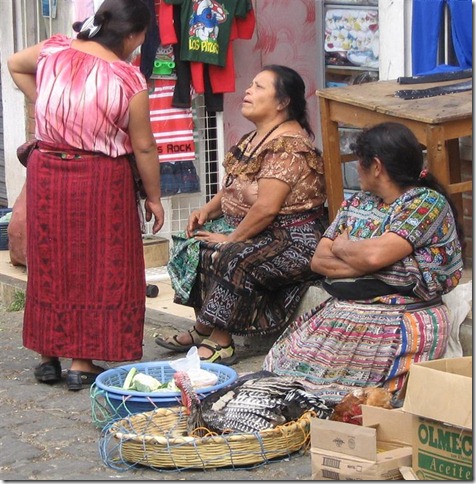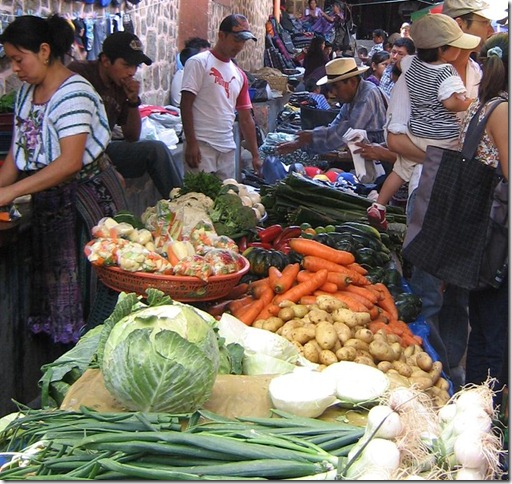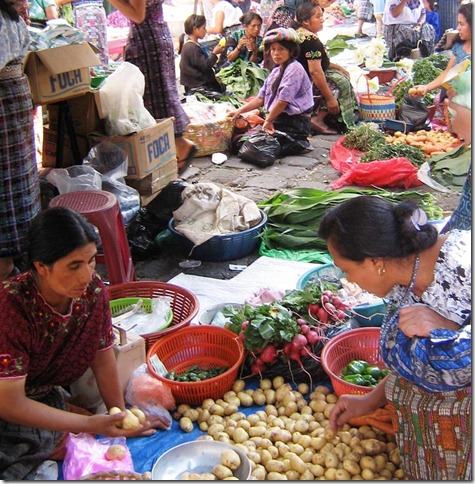 No GMOs here. Just naturally crazy huge carrots.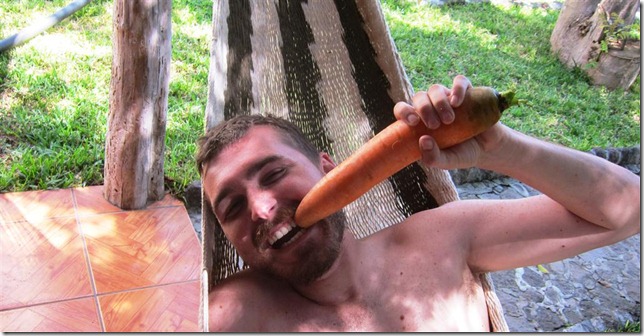 We hiked around the lagoon a lot, checking out different views of the lake and volcano's.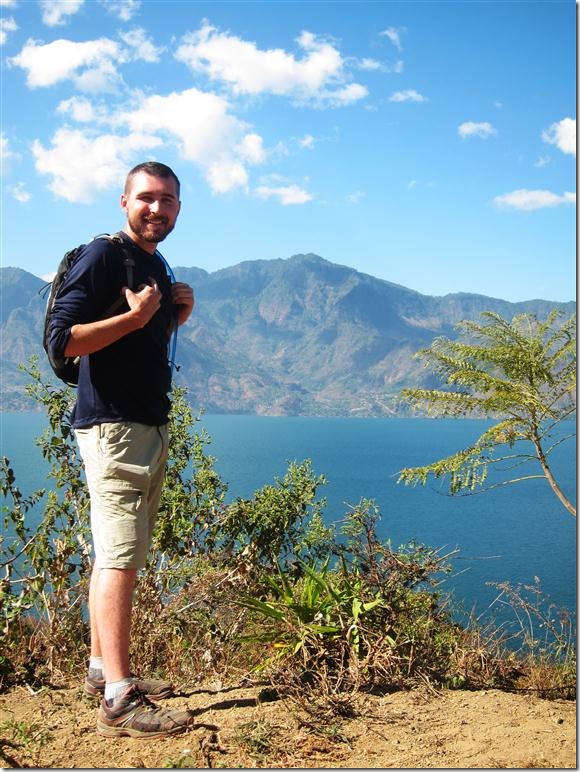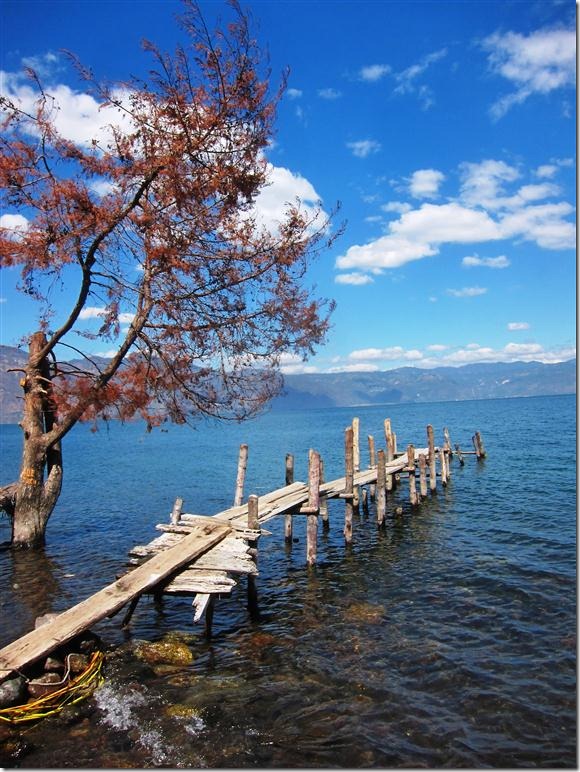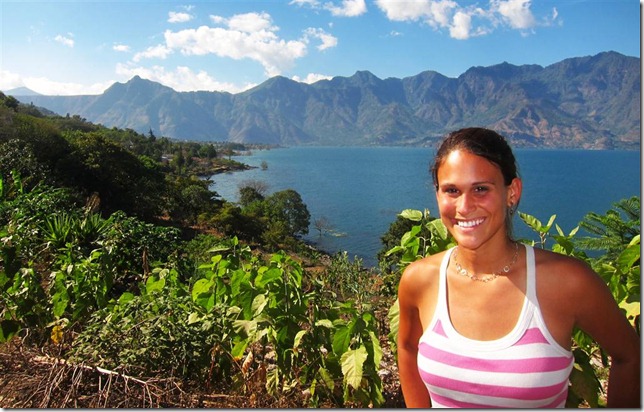 Lauren's sister, Carly, came down to visit so we took a trip out to Guatemala City to pick her up. We passed through some great country-side. Have I mentioned Guatemala has tons of volcanoes?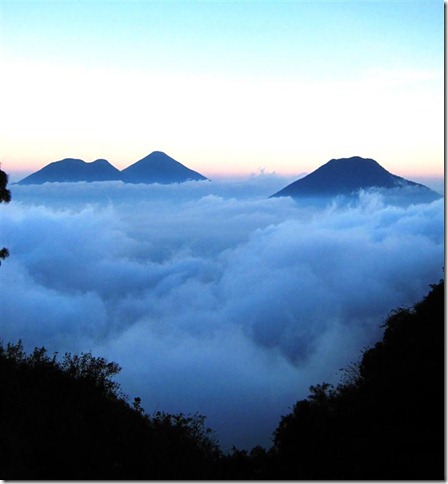 Eventually arriving in the insane Ciudad de Guatemala. The capital of Guatemala and home to over 3 million people.
Chicken buses everywhere, belching thick diesel smoke. Hauling ass jockeying for position and passengers.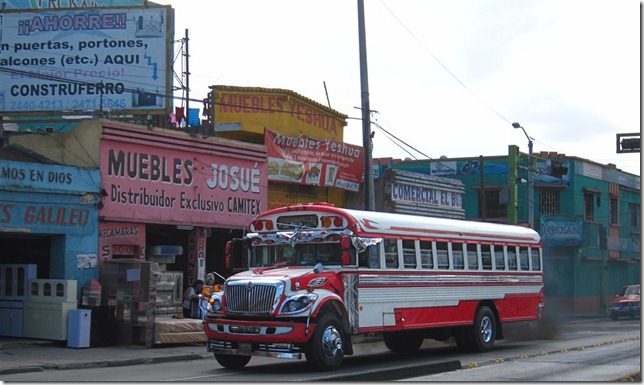 Guatemala is Toyota heaven! If you ever wondered where that old Toyota you wish you never sold ended up… Its probably in Guatemala.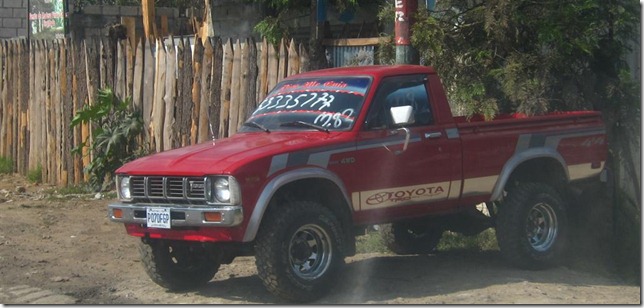 Scooped up Carly and headed back to the cabin. Lauren whipped up some dinner, Carly made some mojitos and we passed out. It was a crazy day.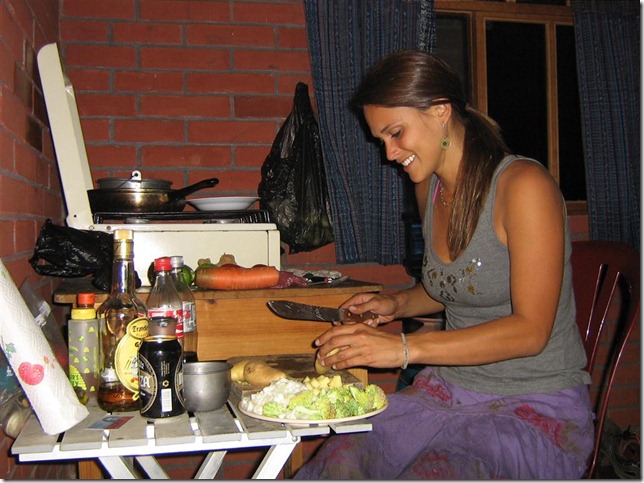 Fresh mint/limes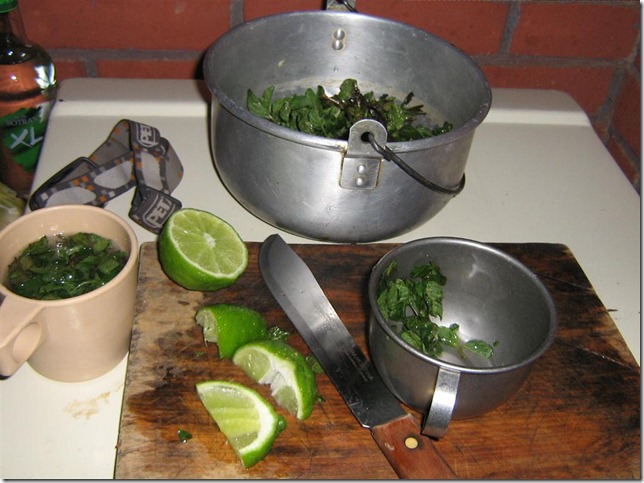 Next morning we took Carly out to explore the town.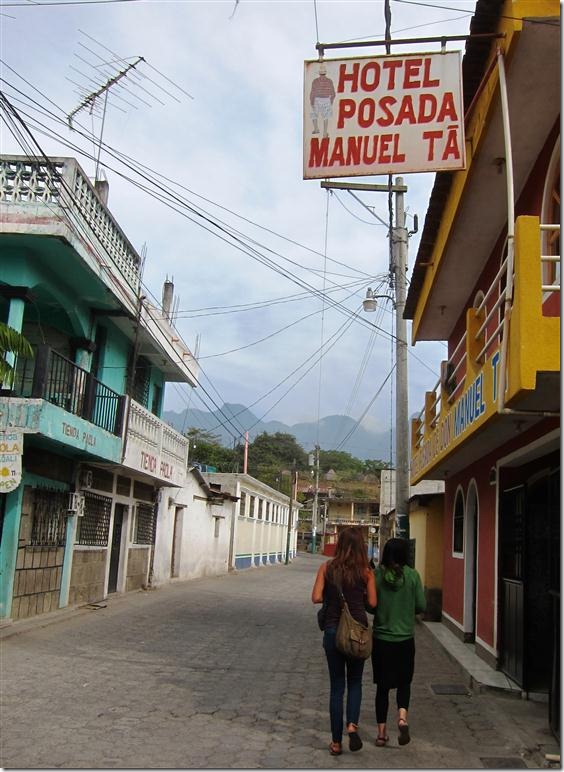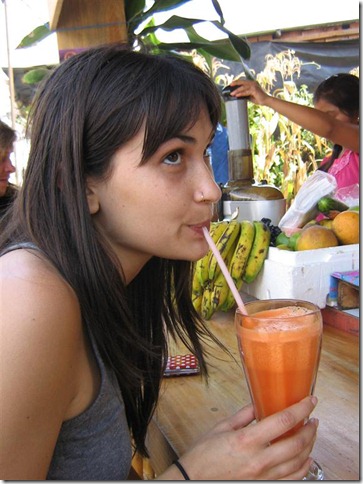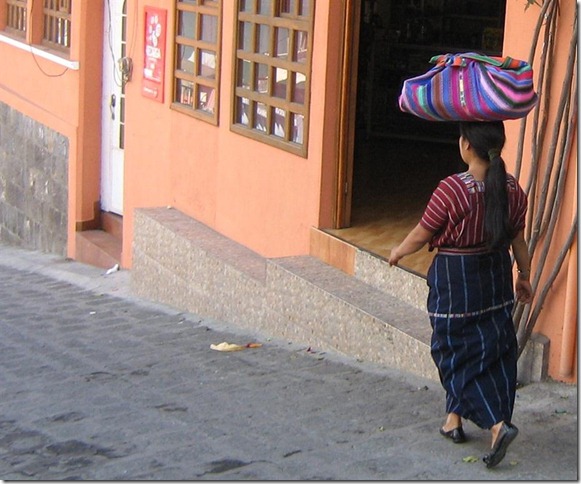 Saint Pedro and his chicken in the town square.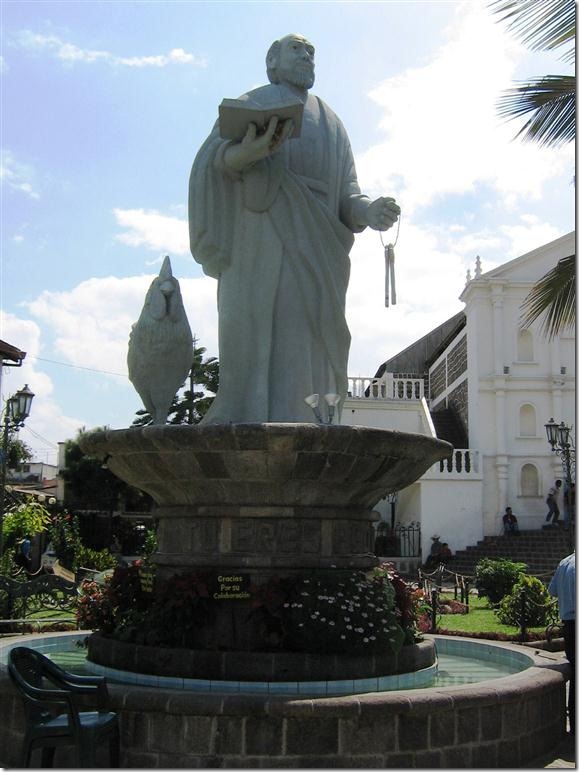 We met up with some friends and decided to catch a lancha (boat) to the next check out the next town over. Santiago.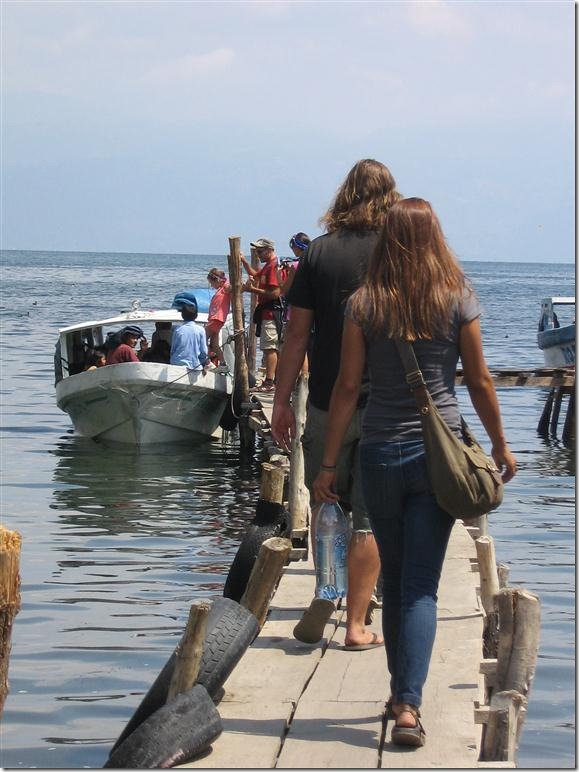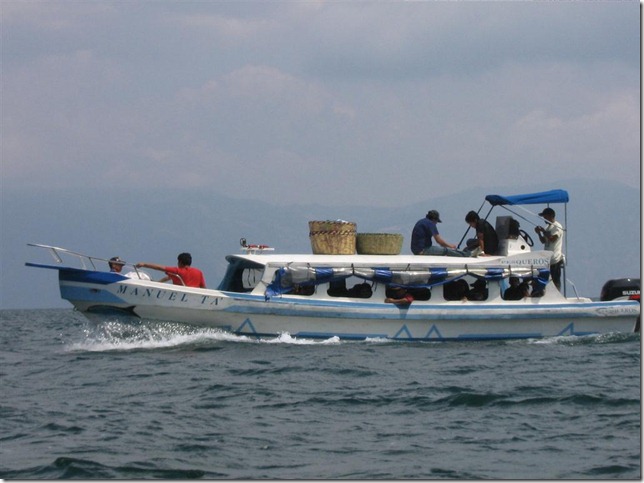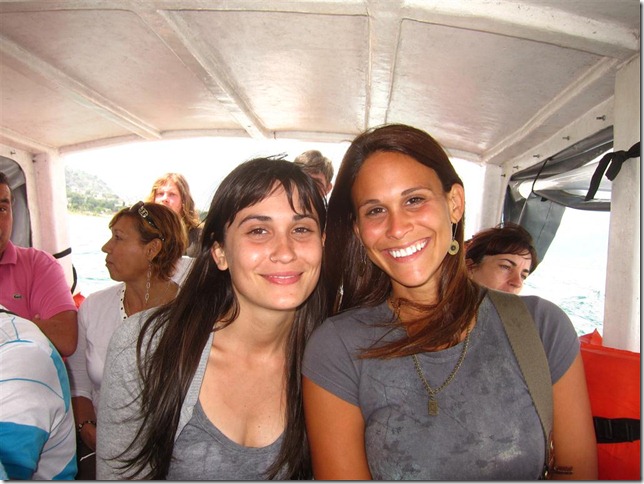 Lago Atitlan has been steadily rising for the last 5 years. The water has no way to get out of the lake aside from evaporation so when the summer rains/hurricane dump boat loads of water into the lake, the shoreline floods. A lot. Many houses, farms, and businesses are now underwater (literally).
We explored the markets of Santiago for a bit, wheelin and dealin with the Mayan ladies.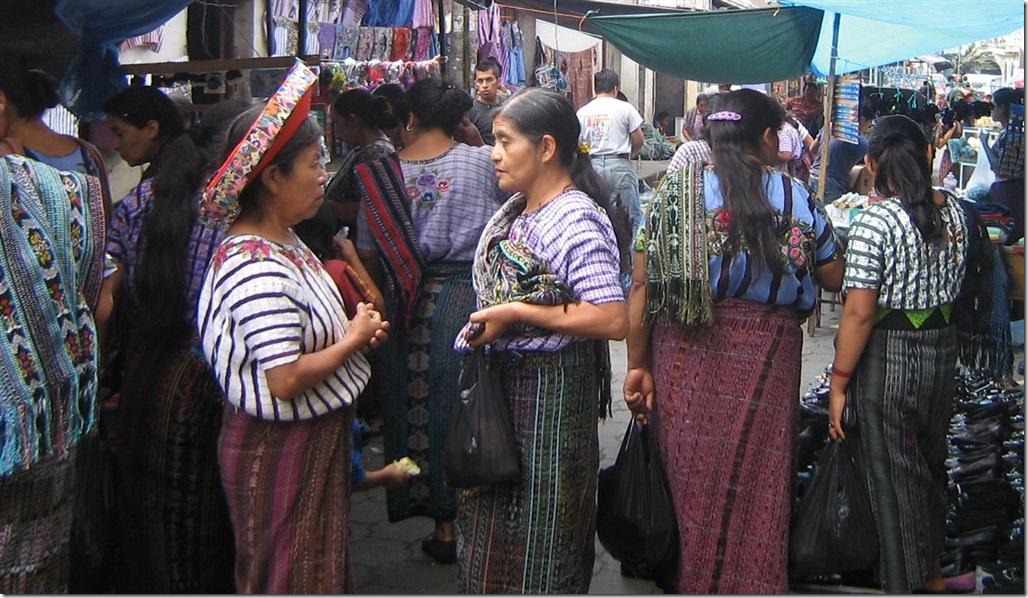 I found a SWEET party satchel (beer purse) that holds AND insulates a 40oz of beer. $3. sold!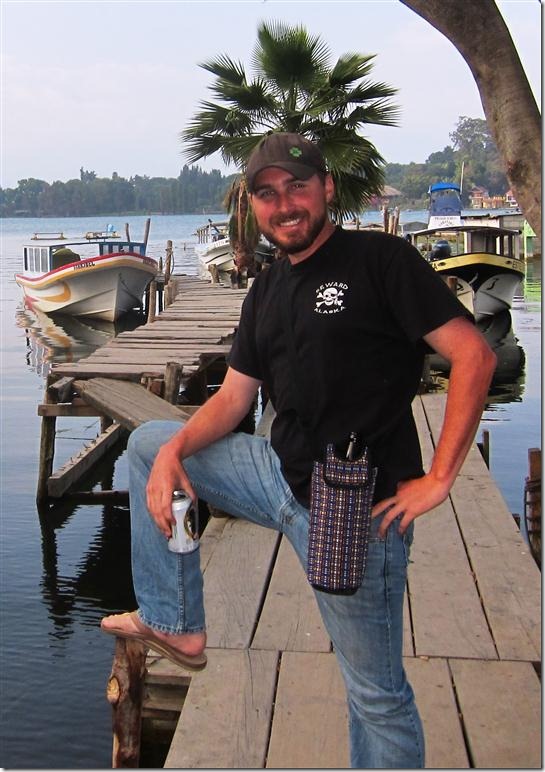 Boat operators don't seem to mind the rising waters. They build up a new dock and keep on trucking. Parking their boats where sidewalks/park benches sit a few feet underwater.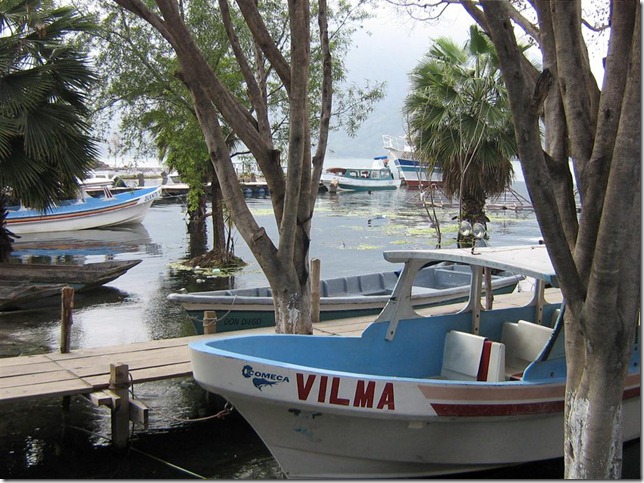 We hopped a ferry and headed back home. We had to rest up to prepare for our hike up "Volcan San Pedro" the next morning..