Not much room for storage in the 4runner so to maximize space we have built a basic sleeping platform. This will also allow us to keep the bed fairly clear for quick camp setup.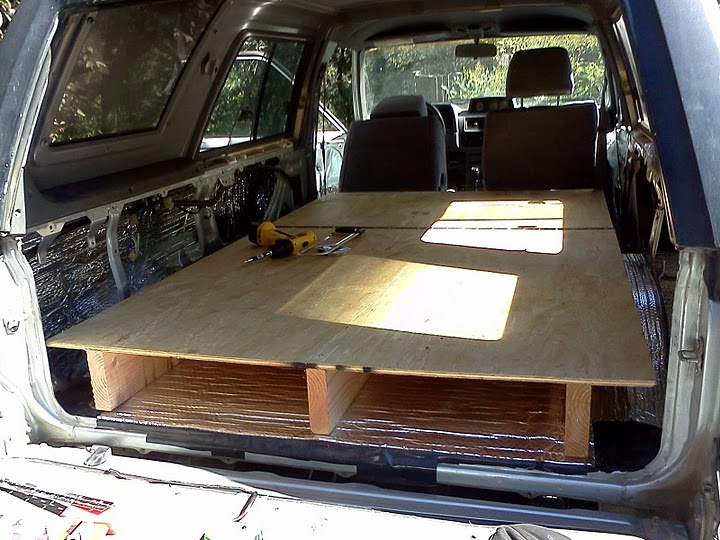 Pretty simple, just 3 6'X2.5″x5.5″ boards, a sheet of plywood, and a piano hinge. Learned a new fact, the 4runner bed is exactly 48″ wide – the exact same width as a sheet of plywood. Accident? I think not. Those Japanese were some crafty dudes.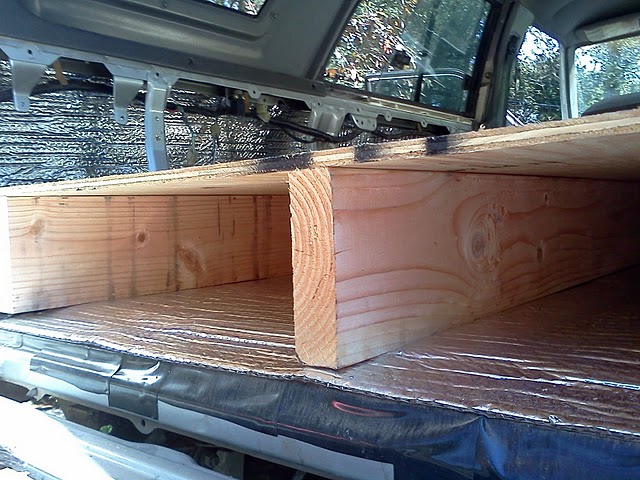 I put a hinge about 3/4 of the way up the platform to allow for easy access to the storage where the rear seats used to live.

Due to the shape of the back of the 4runner a little bit of cantilever was necessary. Ahh ya, respect the construction worker terms!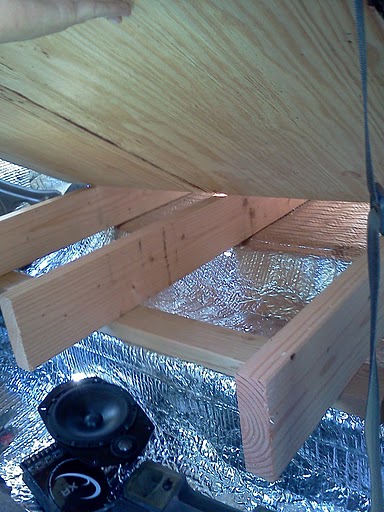 Taking it into the audioshop tomorrow for them to wire up the secondary battery, hardwire the cooler, fans, interior lighting, and a fix up the stereo a bit.