Yesss! Been waiting for this post just so I can use this tacky title. We added a "Gear Review" section to the site, It is a little thin right now but check it out if you are planning your own trip and need some ideas on what works and what doesn't. If you do decide to order something we get a small kickback from Amazon, every little bit helps.

We have also started up a photo gallery where you can purchase photos, magnets, postcard etc. if you are interested.
After a great night in Bakalar, Mexico we headed south to the Belize/Mexico border. Unsure of what to expect we checked out our friends "Life Remotely" blog who recently crossed the border and posted a great detailed report explaining the crossing in detail.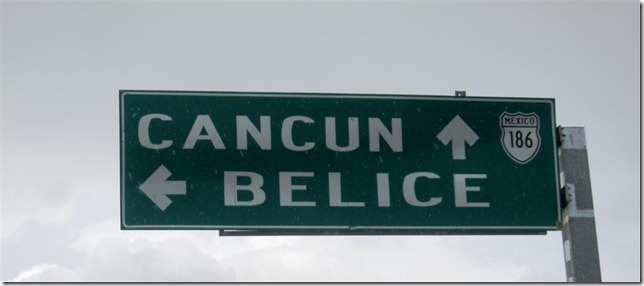 <--!more-->
It turned out to be a simple affair. We found the Mexican customs office, relinquished our Mexican visas and stopped at the Banjercito to check-out the truck. We received an exit stamp in our passport and they removed our Mexican vehicle import sticker from the trucks windshield. We were officially in "No Mans Land". The area that exists while you are checked out from one country but not checked into the next. You may know it by the term "duty-free zone". They had a large mall here where you could pick up cheap booze, cigarettes, and crappy knock-off brand name clothes.
After stocking up on junk we hit the Belize border. We had just learned the day before that Belize's official language is actually English. Quite a surprise to us. It took a while to get used to saying, Thank you, instead of Gracias and Yes, instead of Si. But man were we happy to finally be able to have a full-on conversation with people instead of standing there like idiots trying to communicate.
The check-in process to Belize was simple, a few stamps in the passport, a cursory check of the vehicle and we were in. Welcome to Belize! We picked up vehicle insurance just past the border, $23 for 2 weeks.
While we were in Bakalar we met up with "Team Equipt" who gave us the line on a great campsite just past the Belize border, We headed off towards the GPS coords. The road was not on our map but Ben assured me, we could make it.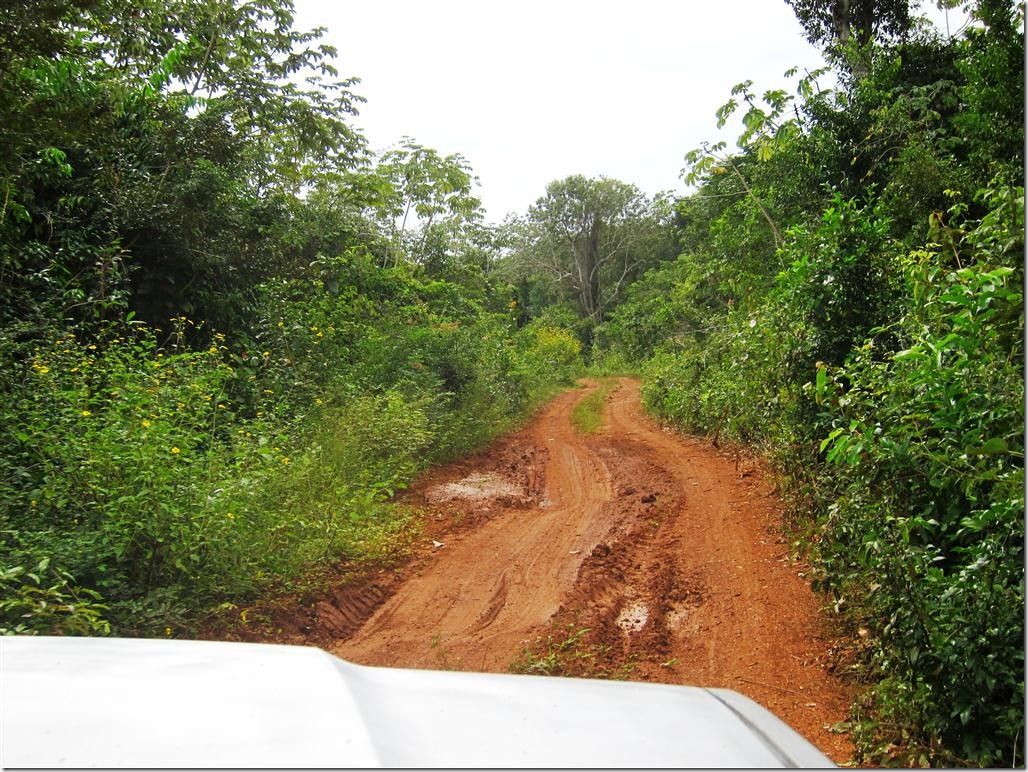 Cruising down the road we hit a river with a ferry crossing. This was no ordinary ferry, an ancient hand-cranked job which looked as if it would sink at any moment. (I later learned that it actually did sink about 3 weeks before…)  It could hold about 3 cars at a time, apparently it runs 24/7. The conductor sleeps on a wooden bench in the ferry.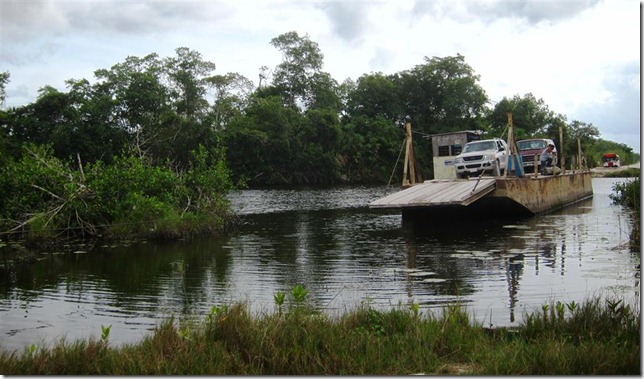 We met some cool Mennonites on the ferry who were partying it up, we shared a few beers while we took turns cranking the ferry across the river. Hard working farming folk, there is a large Mennonite community in Belize. Apparently they got fed up with U.S religious policy and a large population relocated to Belize in the 1950s. Most are still very religious leading an almost Amish lifestyle, preferring horsedrawn buggies to automobiles. We met some of the more "progressive" boys. Ha!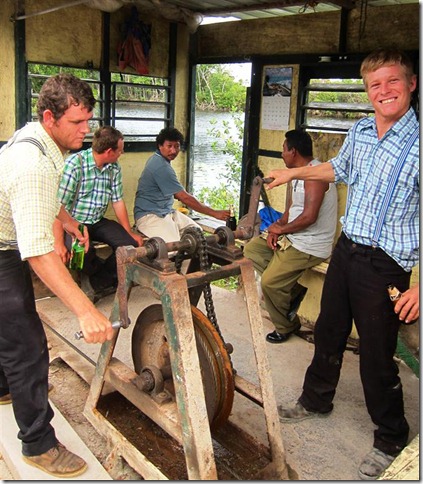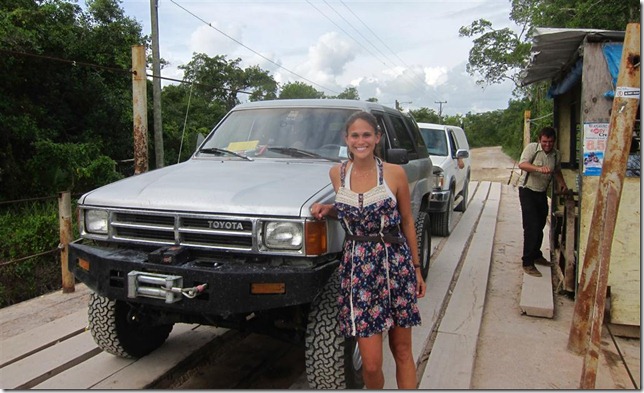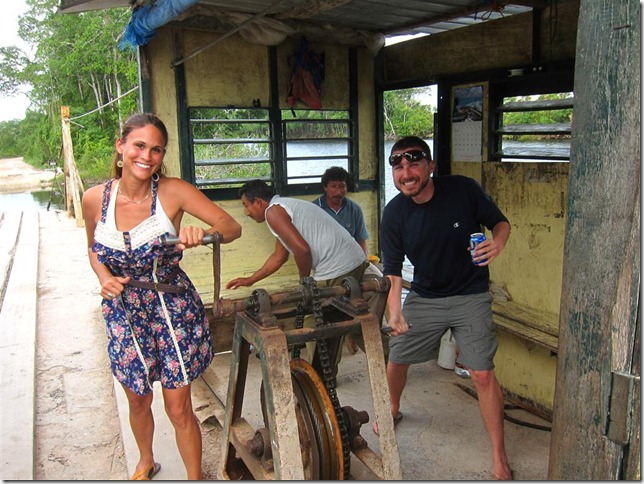 We crossed the river, continued down the road, eventually hitting another hand-cranked ferry.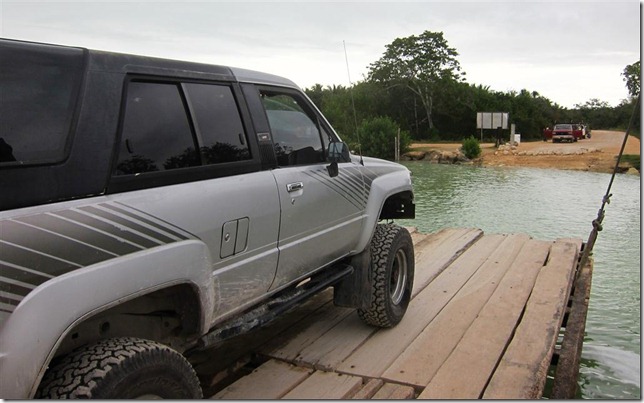 Pressing on towards the GPS coords we eventually found the spot. And it was worth every mile! Thanks again Team Equipt! We enjoyed this secluded beach cove all to ourselves. We stayed here for 2 days not seeing a soul, soaking up the sun and waves.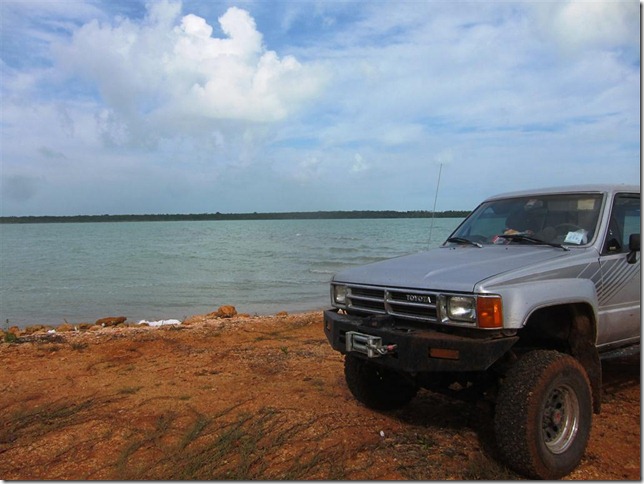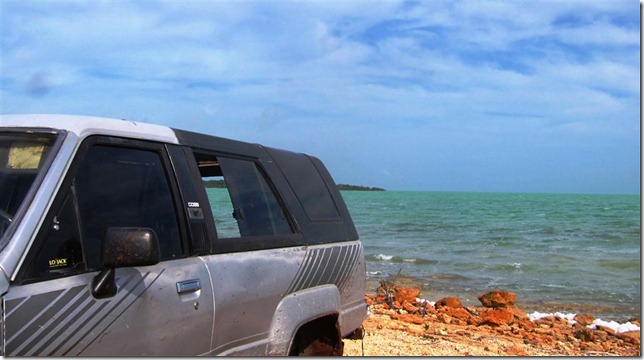 From our cove we headed towards a small town in Northern Belize by the name of Sartenja. Sartenja, Belize is home to the "Backpackers Paradise" A great little hostel/restaurant run by an amazing French and Swiss couple. They have carved out their own little piece of paradise here. They rent out cabins, tents, and hammocks to travelers for great rates. Natalie also can cook like nobodies business, we had amazing French/Belizean fusion meals for dinner every night.
The "common area". No shortage of hammocks to go around. Lauren and I spent most of our nights here lounging in the hammocks listening to the rain and crickets chirping outside.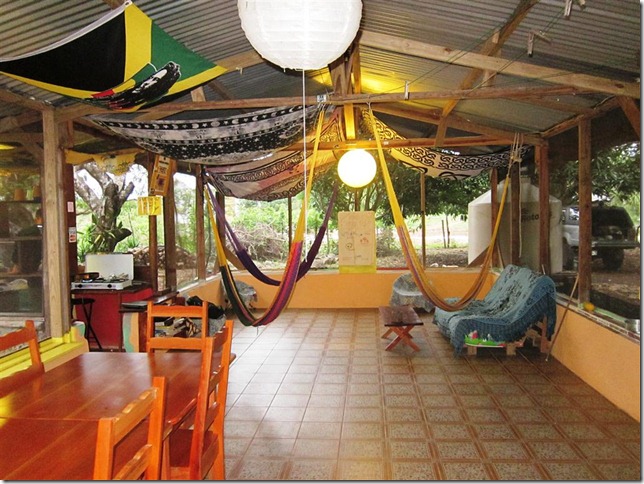 They raise their own chickens, grow their own produce/fruit, and own a horse-drawn buggy for trips to town. One Love.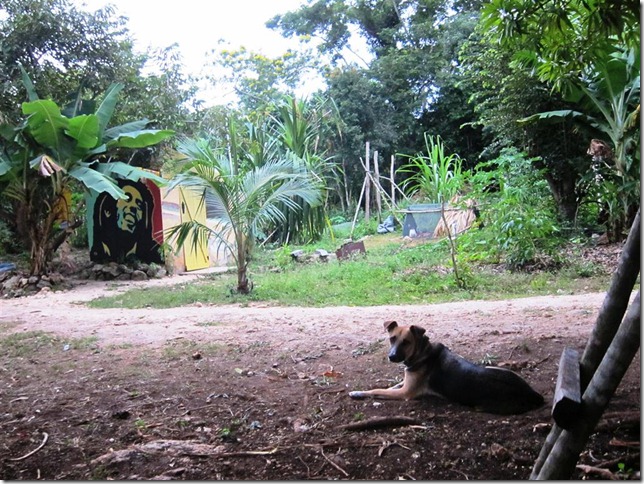 A little friend paid us a visit one night while we were hanging out. Luckily Natalie is also a biologist and not afraid of crazy death spiders. She took care of it post-haste while Lauren and I clung to the hammocks afraid to touch the floor.


Next day we paid a visit to a local Wildlife Sanctuary in Sartenja. They had a butterfly garden with some HUGE Belizean Owl butterflies.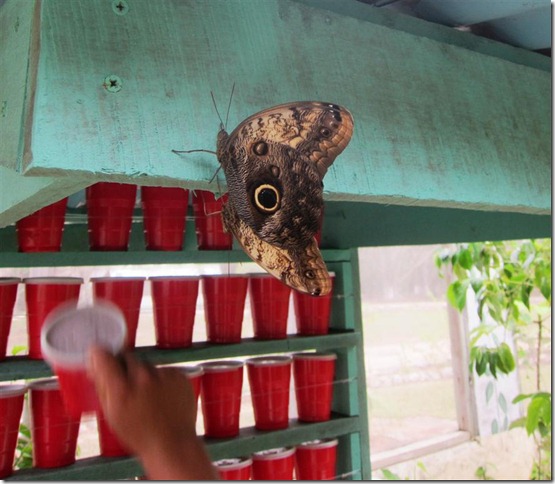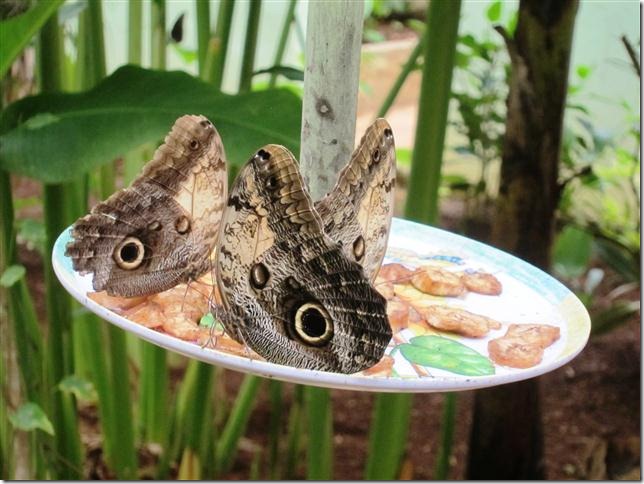 They also had a nature observation tower that rose high above the jungle and provided some amazing views, we could see parrots flying around the treetops below.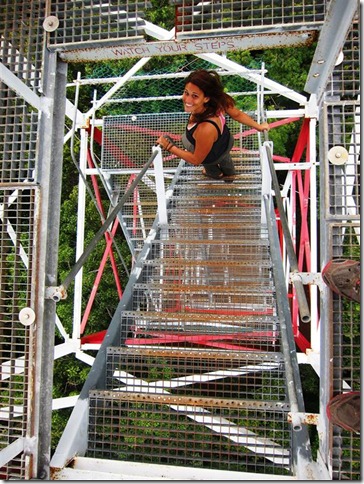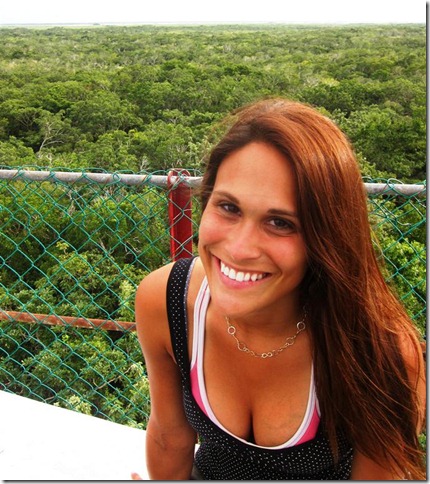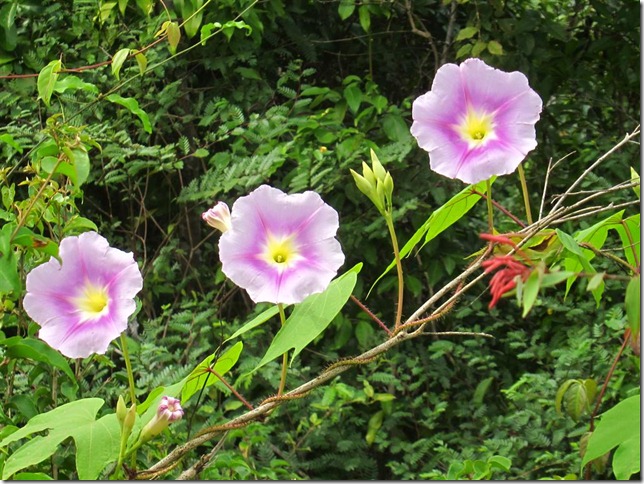 As we explored Sartenja we noted how different this country is than Mexico. Belize is an interesting mixture of culture's. You have Mexico to the north, Guatemala to the west, and the Caribbean islands to the east. Throw in the fact that up until 20 years ago Belize was actually a British colony and you have a country that stands alone in Central America. It was not uncommon to hear Spanish, English, Creole, and dabbles of Mayan in one conversation. The cherry on top? All languages were spoke with a thick Caribbean rasta accent. The people are warm and friendly. Here everyone seemed happy to see us, smiling and waving, even if they had no idea who we were. We're lovin' Belize!
We agreed to store our truck in the jungle at Backpackers Paradise while we struck out to the explore the treasures of Belize. The Cayes. (Pronounced Keys)
Coming from the jungle to the shoreline, while less than a mile-walk was like being in an entirely different world. We left behind the biting mosquitos, menacing spiders, and unknown deadly jungle plants for sandy shores, warm waters, and beautiful turquoise seas.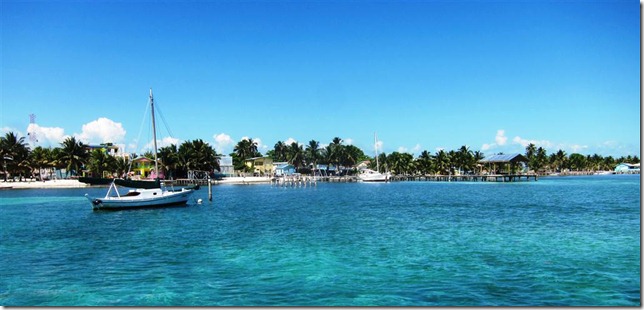 We caught 2 ferries taking us from Sarteneja, San Pedro, and eventually arriving at Caye Caulker.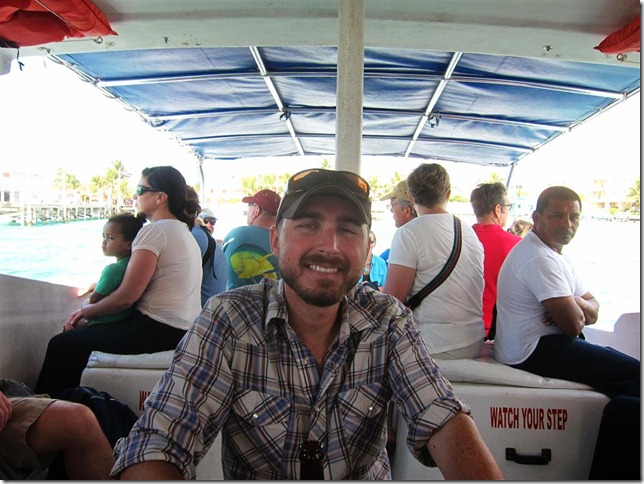 A small island with no paved roads, no cars, and a town motto of "Go Slow". Don't mind if we do Caye Caulker… Don't mind if we do.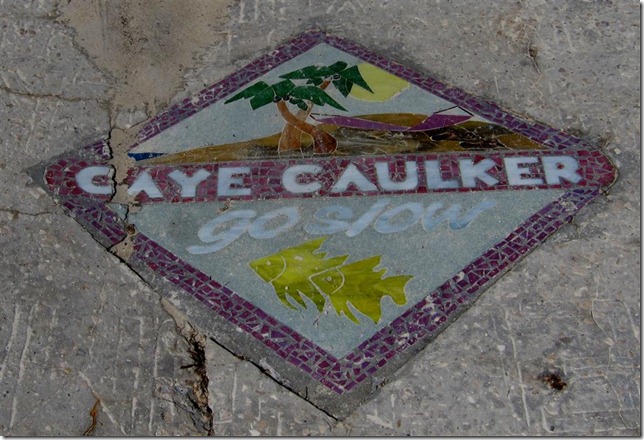 Following a tip from Natalie at the Backpacker Paradise we hunted down "Ignacio's Cabins" at the far end of the island. A quiet tranquil spot where the only sounds you hear are the waves lapping the shore and iguanas crawling all over the place.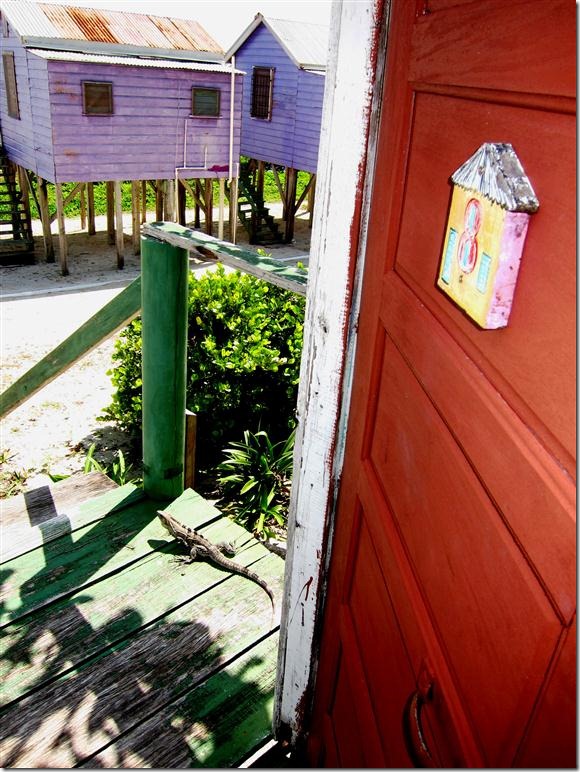 "Belikin" The official beer of Belize. Go for the Stout!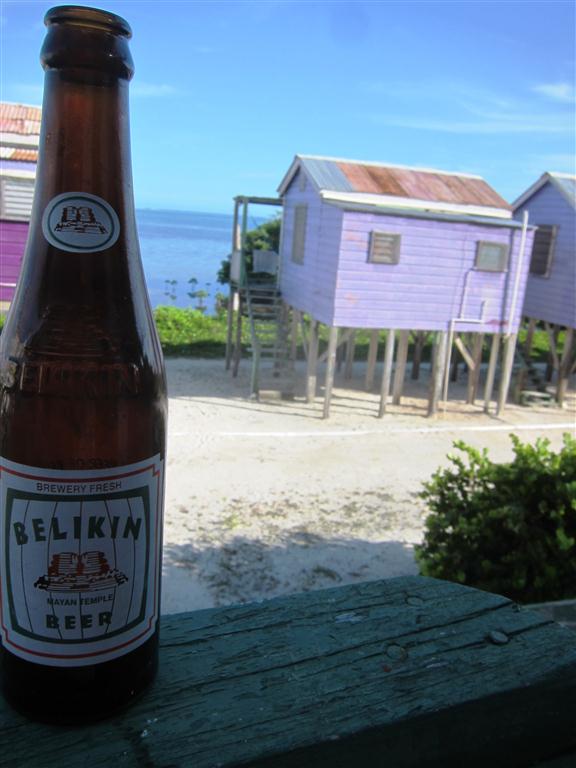 We spent the next 3 days taking a "vacation from our vacation". With our accommodations set and no truck to worry about we found ourselves free to stroll around all day. The island is small and we found our favorite spot the first day.
A bar with swings for seats and an amazing ocean view? Did we just become best friends!?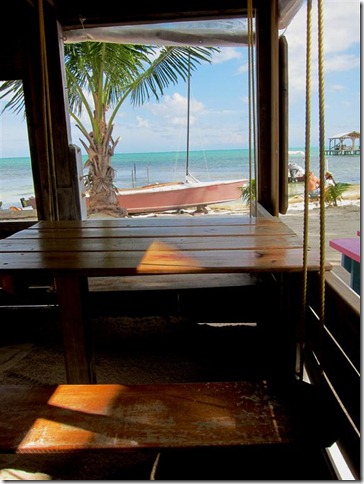 "Main Street" Caye Caulker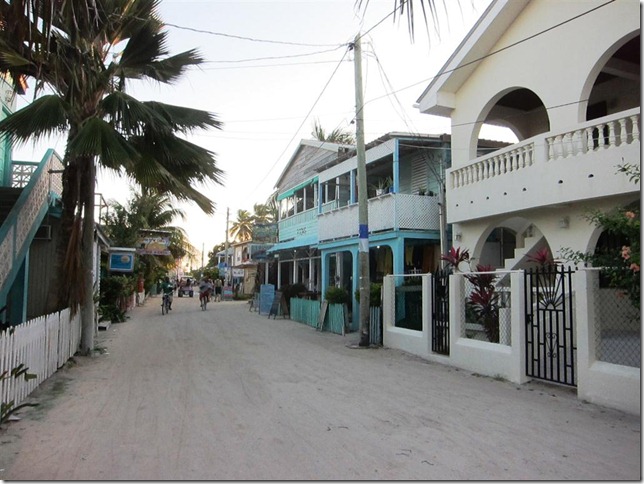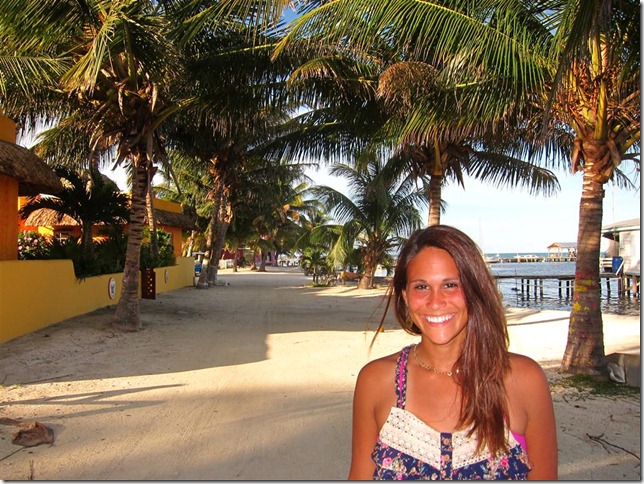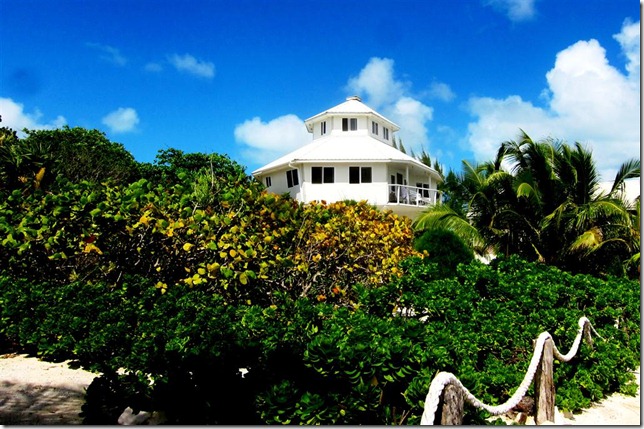 Bikes are the primary mode of transportation on the island.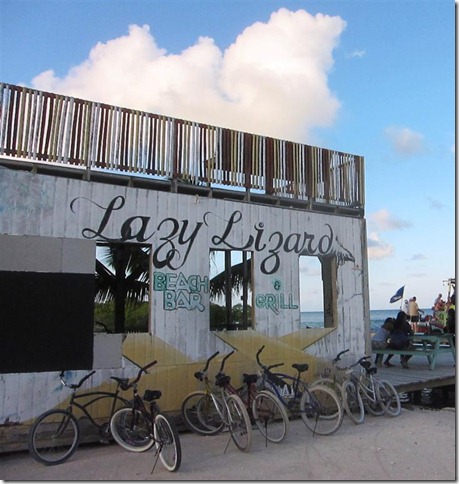 The sunsets from the island were world class.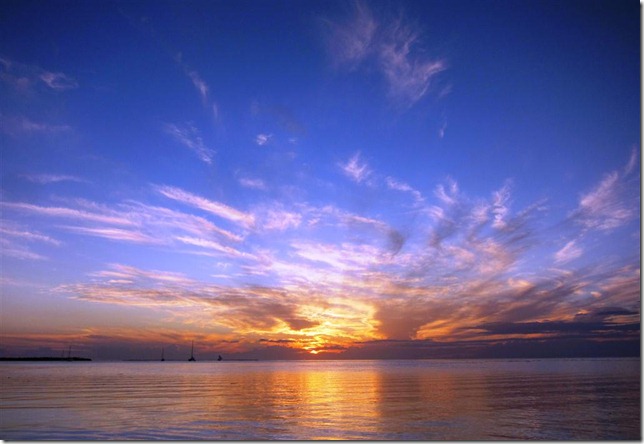 Our bartender told us we had to attend the "Chicken Drop" our second night on the island.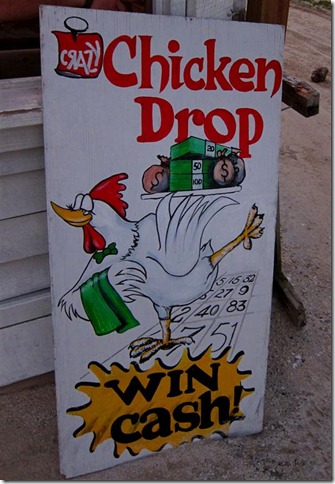 What is a "Chicken Drop" you ask? Well it turns out it is a basically a game of "Chicken Shit Bingo". Players place bets on a numbered board, if the chicken craps on your number. You win!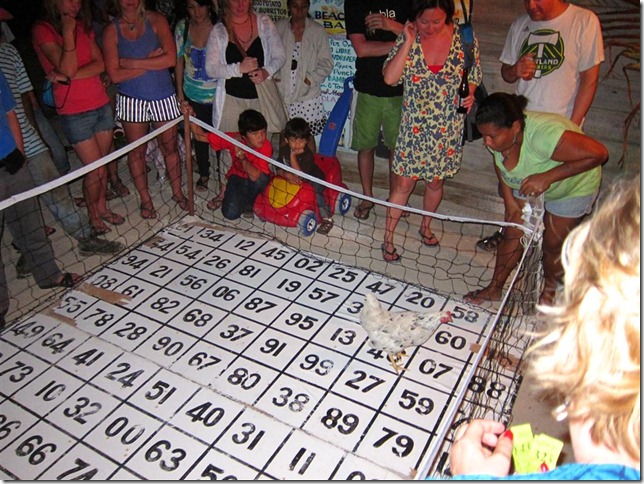 We lost

They did give away plenty of free shots during the event though, which made up for our $1 bet.

Little known factoid: Belize is home to the worlds second largest barrier reef. There were plenty of tour guides peddling trips out to snorkel/dive the reef. We thought the prices were a bit steep and opted to rent a kayak and snorkel equipment from our man Ignacio. For 1/4 of the price and 5 times the fun we kayaked out the reef and snorkeled among sharks, rays, and millions of beautiful reef fish. Would have been nice to have a water proof camera for this. Maybe next time?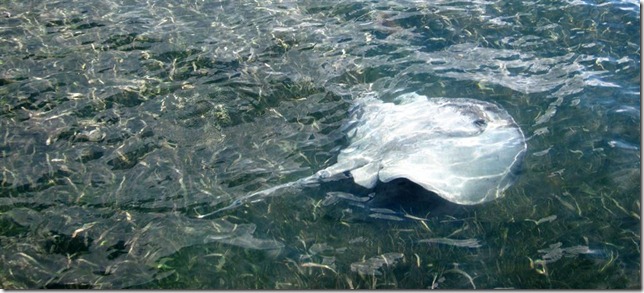 After 3 days of relaxing we headed back to the ferry to return to our regularly scheduled vacation.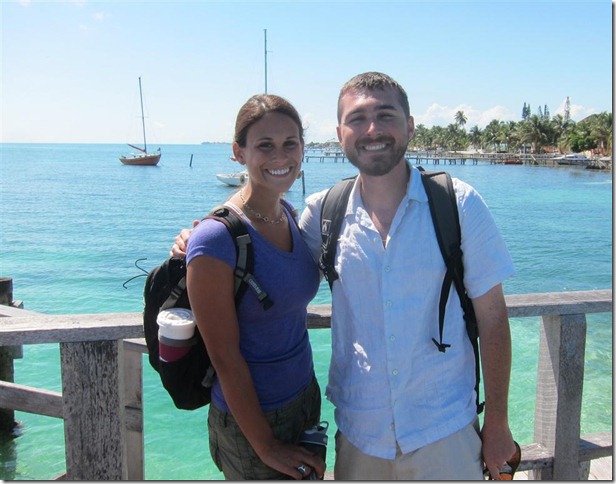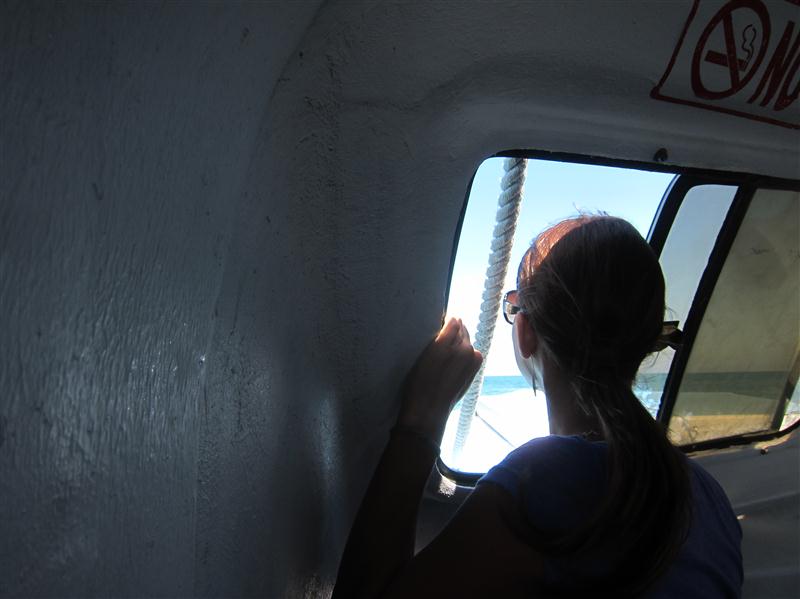 Bye Caye Caulker! You will be missed.